SWU is a designated Military Friendly® School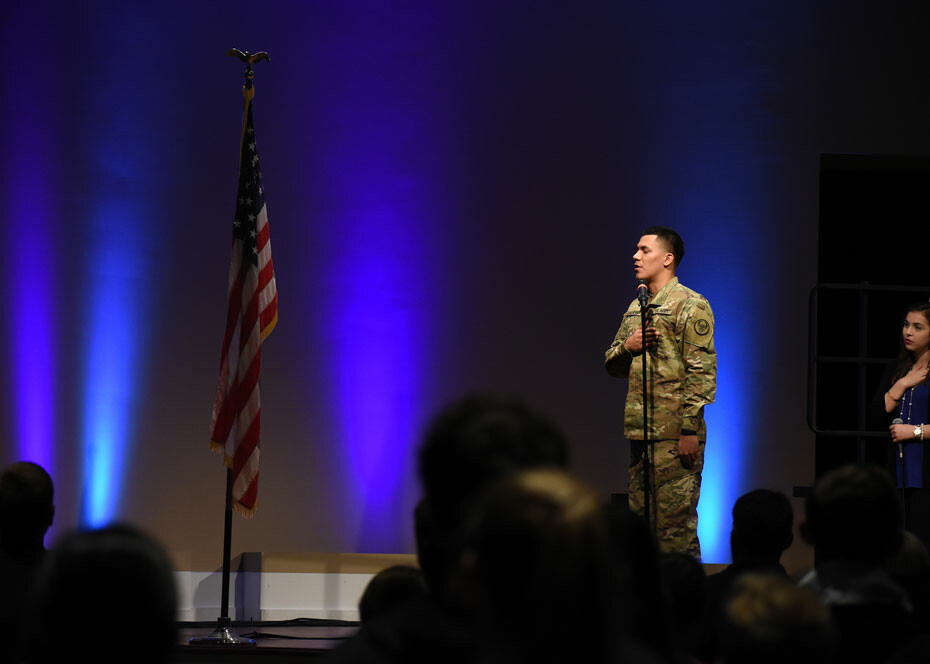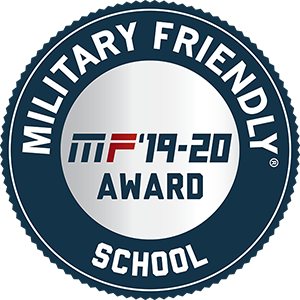 Southern Wesleyan University's commitment to veterans and currently serving military personnel was again recognized with the Military Friendly® designation.
Southern Wesleyan exceeded standards in these categories: Academic Policies and Compliance, Admissions and Orientation, Culture and commitment, Financial Aid and Assistance, Graduation and Career and Military Student Support and Retention.
During his first year at Southern Wesleyan, Army PFC Victor Corrales of Eden, N.C., appreciates the supportiveness of faculty and staff members.
"Being a military-student can have its challenges, whether it is scheduling classes around my military responsibilities, or having to miss class because of my military job. My professors always showed me the utmost respect and gratitude when any issues occurred for me," said Corrales, a Criminal Justice major.
"SWU supports our military faculty, staff and students in their endeavor to defend the freedoms of our nation," said Dan Moore, chief technology officer at Southern Wesleyan and a sergeant in the Army Reserves. "The flexibility of SWU's online programs lets military students meet their service obligation without sacrificing their academic pursuit for higher education."
Moore added that Southern Wesleyan recognizes veterans and currently serving military personnel in several ways, including providing them with a veterans coordinator, honoring their service at graduation, hosting military appreciation events, and, most recently, dedicating a military monument on campus.
The Military Friendly® designation takes into account the performance of Southern Wesleyan's military recruiting program in three primary areas:
Engages the prospective military student or employee in a recruiting environment.
Educates the military student or employee once he or she is part of the company or school.
Employs the military student or employee in meaningful employment.
Military Friendly®, the military ratings division of VIQTORY, a service-disabled, veteran-owned business, collects vast amounts of public and proprietary information; processes this data using their methodology and weightings, which are established with the guidance of the Military Friendly® Advisory Council and audited by EY (Ernst & Young); and rates institutions and organizations on how Military Friendly® they are. Methodology, criteria, and weightings were determined by VIQTORY with input from the Military Friendly® Advisory Council of independent leaders in the higher education and military recruitment community.
The 2019-2020 Military Friendly® Schools list will be published in the May issue of G.I. Jobs magazine. The list can also be found at www.militaryfriendly.com.
Military personnel can learn details about tuition discounts and other benefits by going online to swu.edu/military or by contacting Donna Pittman at or 864-644-5536.
The Military Friendly Schools® website, found at www.militaryfriendlyschools.com, features this list and other helpful tools for military personnel.
Southern Wesleyan University is a Christ-centered, student-focused, faith-filled community that offers inventive learning experiences. The university endeavors to prepare its students to be dedicated scholars and servant-leaders who impact the world for Christ. At the same time, it's Southern Wesleyan's desire to practice contagious generosity within the surrounding community. For details about degree programs, go online to swu.edu.
Follow SWU:
https://www.facebook.com/southernwesleyan/
http://www.twitter.com/SWU_edu