SWU M.Ed. in Instructional Design and eLearning Alum Interns at Notre Dame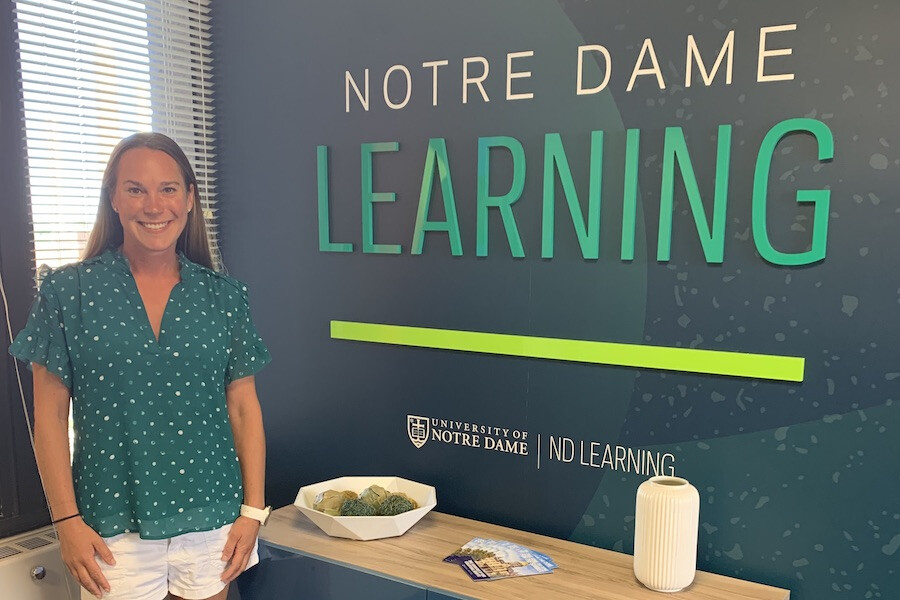 CENTRAL, S.C. – Nicole Urbaniak, a spring 2022 graduate of SWU's M.Ed. in Instructional Design and eLearning, is currently at Notre Dame University doing an instructional design internship. Urbaniak is working on three different projects over the course of the summer.
Urbaniak speaks about her experience saying, "Thanks to Dr. Watts and the Master's program, I feel equipped for all of the projects! This all is solidifying my decision to want to become a Learning Designer! I am just excited to be challenged every day to learn new things, to be inspired by the team, and to feel valued in my work environment. "
One of her projects entails entering the content for a course into Canvas and designing it. On another project, she is researching online masters programs for the data science department. Her job is to put together an executive summary with all the data. Lastly, she will be working on a project to analyze course survey results.
Dr. Tyler Watts, Assistant Professor of Education at SWU, says, "Our program has always emphasized authentic learning experiences and hands-on approaches, so it's been amazing to hear about Nicole's opportunity to apply her degree directly at an institution like Notre Dame."
Southern Wesleyan University is a Christ-centered, student-focused, faith-filled community that offers inventive learning experiences. The university endeavors to prepare its students to be dedicated scholars and servant-leaders who impact the world for Christ. For details about degree programs, go online to swu.edu.
Follow SWU:
https://www.facebook.com/southernwesleyan/
http://www.twitter.com/SWU_edu
https://www.linkedin.com/school/southern-wesleyan-university/
http://instagram.com/swu_edu