SWU mourns passing of longtime trustee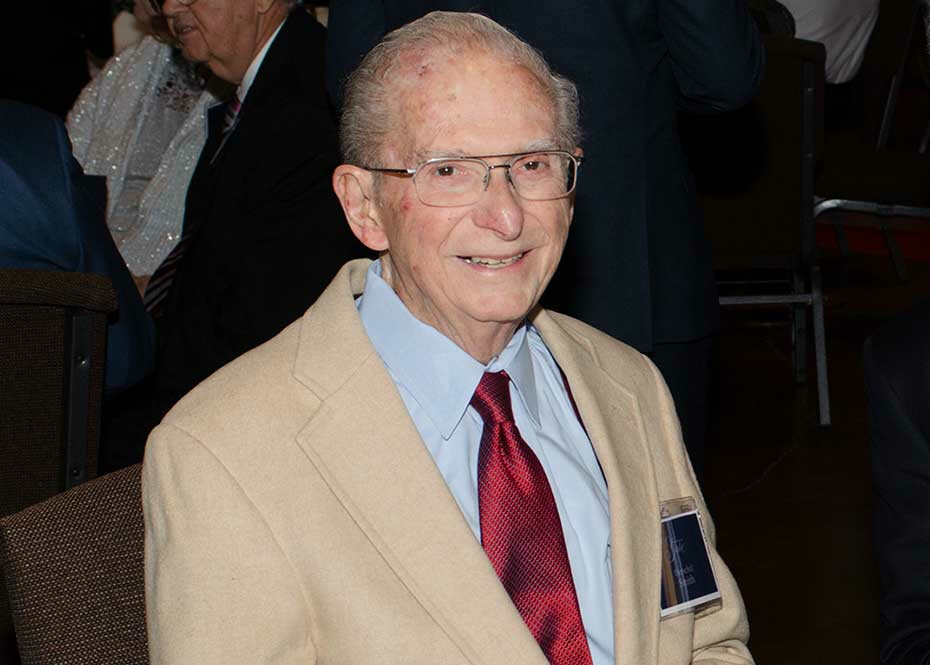 Herschel Andrew Smith went home to be with the Lord Oct. 29.
Born Feb. 21, 1935 in Tarrant City, Ala., Smith served more than 20 years on the SWU Board of Trustees. He graduated from the junior college division of Central Wesleyan College (now Southern Wesleyan University) in 1955 and later earned his BS in business management from the University of South Carolina Upstate.
Smith served in the U.S. Army, 82nd Airborne Division, Fort Bragg, N.C. and served in the Army Reserves. Smith was employed by Blue Cross - Blue Shield of SC for 16 years, the last five years as district manager; then built the Group Brokerage Department at Hunt, DuPree, Rhine, Inc. For three years he was an Associate of Coy Huffman, Inc. before retirement.
Herschel's first love was his Christian faith, and he was a member of the Wesleyan Church all his adult life. He loved his wonderful wife, Evangeline ("Van") Pressley Smith, and his entire family. In addition to his wife, surviving Herschel are three children, six grandchildren and three great-grandchildren: Herschel P. Smith (wife Sherri) of McAdenville, N.C., their four children, Joshua (Ashley) and their three children Chloe, Audrey and Grayson of Boiling Springs, S.C.; Joseph of Austin, Tex.; Daniel (Kassi) of Shelby, N.C.; and Devon of Belmont, N.C.; Sheryl S. Medders (James) of Simpsonville, S.C., their two children Matthew (Sarah) of Dallas, Tex.; and Aaron of Simpsonville, S.C.; and Keith Smith of Atlanta, Ga. (Also a trustee)
After the love of faith and family, Smith loved his avocation of church music. He began singing in church choirs at age 12 and continued all his life. Solo singing and men's quartet singing also continued for all of his life, and he directed the adult choir of Greenville First Wesleyan Church for 15 years. For many years, he was called to sing at revival services and weddings throughout South Carolina and beyond. Herschel was fortunate to be able to sing in the Greenville Chorale for more than 20 years.
Funeral services were at Mackey Funerals and Cremations, 311 Century Drive, Greenville. Burial was at Woodlawn Memorial Park in Greenville. In lieu of flowers, memorials may be made to Southern Wesleyan University, 907 Wesleyan Drive, P.O. Box 1020, Central, SC 29630.
Southern Wesleyan University is a Christ-centered, student-focused learning community devoted to transforming lives by challenging students to be dedicated scholars and servant-leaders who impact the world for Christ. For details about degree programs, go online to swu.edu.
Follow SWU:
https://www.facebook.com/southernwesleyan/
http://www.twitter.com/SWU_edu
http://pinterest.com/swuedu/
http://instagram.com/swu_edu