SWU partners with Central Police to help family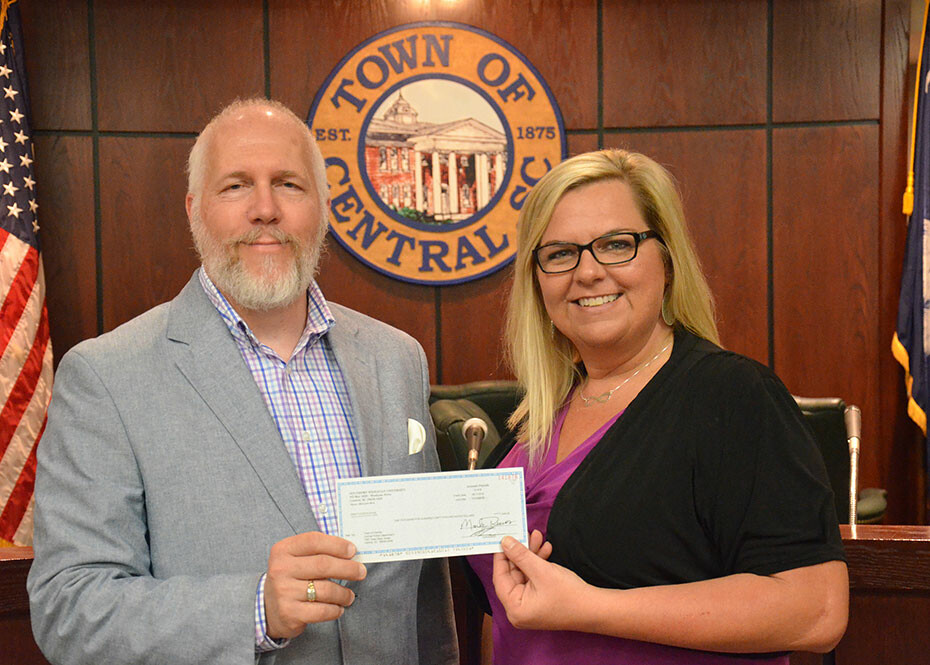 Southern Wesleyan University recently came to the aid of Central Police Department as they were trying to help a family found living in their aging SUV to get back on their feet.
Impacted by job loss and illness, the family had been traveling and living in their vehicle until someone recently spotted a woman sorting through trash at Walmart and called the Central Police.
Instead of adding to the hostility and rejection the family faced in other towns, Khristy Justice, Central's police chief, offered them hope. A social media post from Justice and subsequent media coverage brought out the best in Central citizens as they came forward with donations.
"When I heard what the police department was doing and also with the news reports, being a generous university, I knew we had to do something," said Ken Dill, Southern Wesleyan University chaplain and associate vice president for spiritual life. Dill, who also serves on Central's town council, put out word of this family's need across campus, seeking donations from its employees and students.
"I contacted the police department and told them we would ask for funds, because at that time they had enough material things but needed funds for the other incidental sorts of things that the family would need, or perhaps that other families might need," Dill said.
Dill presented a $1,545 check to the Central Police Department to help them as they continue to help this family and others whose needs largely go ignored or misunderstood by the general public.
"It's been a blessing," said Justice, moved by the generosity of Southern Wesleyan in joining others to help the family. She noted that they also received donations of clothing, food, appliances and furniture. Justice said her department was able to completely outfit an entire apartment "where the family only had to walk in."
Southern Wesleyan University is a Christ-centered, student-focused learning community devoted to transforming lives by challenging students to be dedicated scholars and servant-leaders who impact the world for Christ. For details about degree programs, go online to swu.edu.