SWU professor serves on faculty for German barbershop music event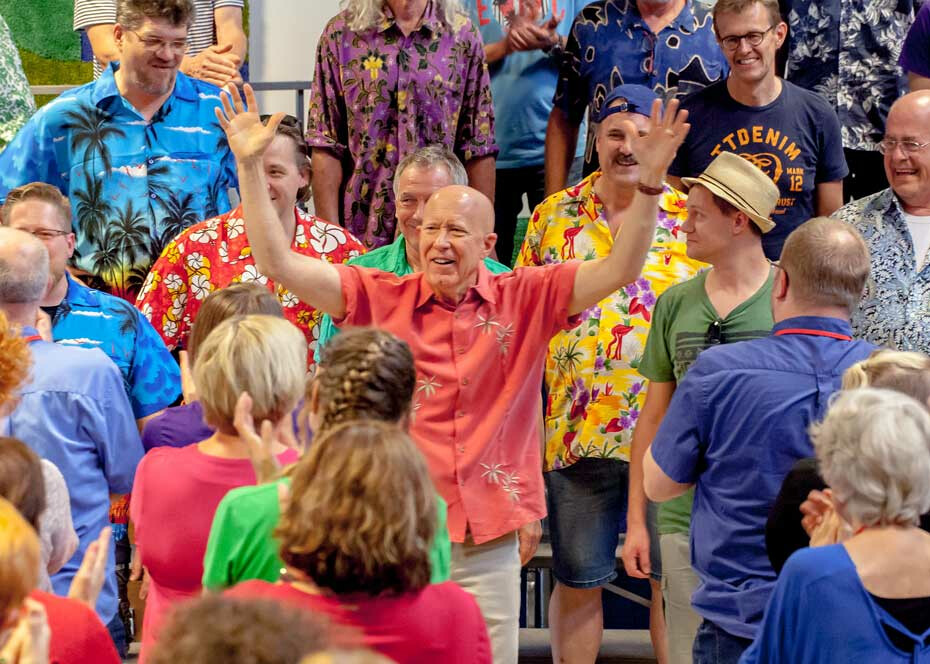 Photo credit: Alexandra Terhoff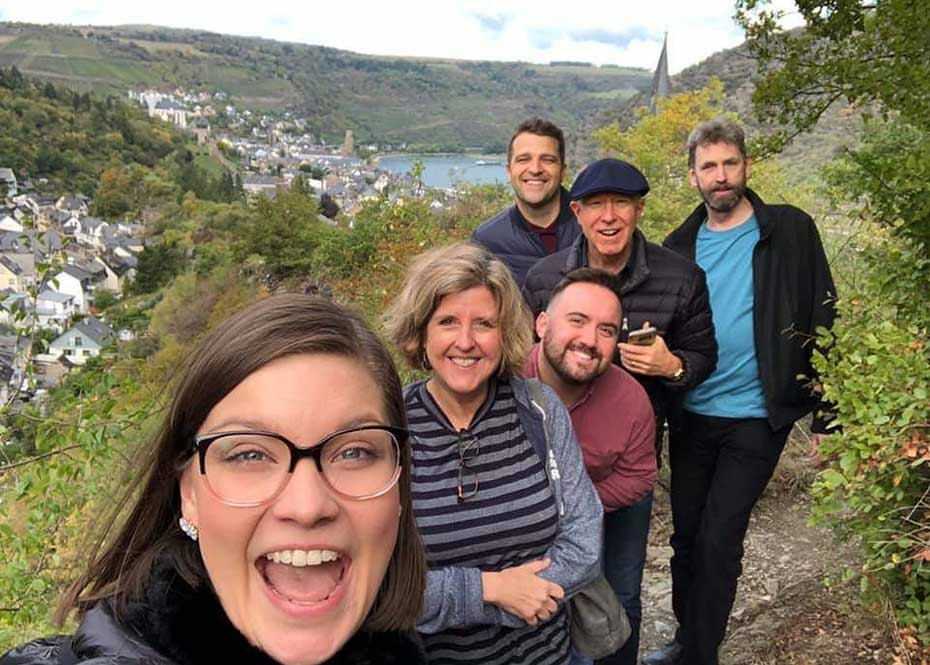 Dr. Don R. Campbell, professor of music at Southern Wesleyan University, wears many professional hats.
At Southern Wesleyan, he is the director of choral activities and teaches conducting, music history, vocal pedagogy, elementary and secondary music methods. Outside of Southern Wesleyan, he conducts the Chorale of the Greater Anderson Musical Arts Consortium, a large civic chorale that performs with a professional orchestra and directs the Chancel Choir at Trinity United Methodist Church in Anderson.
Campbell has traveled to 14 states and outside the U.S. to Scotland, the Netherlands, New Zealand, Australia, and British Columbia and Ontario, Canada to conduct choirs and festival choruses and to present choral clinics. Campbell has served for 21 years on the international faculty for Harmony University (HU) of the Barbershop Harmony Society (BHS) and he's been Dean of the Directors College for HU since 2016.
During the first week of October, Campbell was invited to Germany serve on the faculty of Harmony College for Barbershop in Germany (BinG!). BinG! He was guest director of the BinG! Männerchor (Men's Chorus), a group of men who learn selected music to perform at the final session of the Harmony College. Nearly 300 singers from all over Germany and the Netherlands attended HC 2019, taking part in quartet competitions, chorus and quartet coaching, classes, and performing choruses.
The conference was held in picturesque Oberwesel on the Rhine River, next to Schönburg Castle, which was built between 1100 and 1149. At Oberwesel, which is about an hour west of Frankfurt, they stayed in a youth hostel, which Campbell describes as being more like a conference center than those youth hostels of the 60s and 70s with their spartan accommodations.
Campbell's activities included teaching conducting to experienced and beginning directors and coaching quartets.
The Männerchor, composed of about 40 men from all ages and walks of life, performed "You'll Never Walk Alone" from Camelot and a "Beach Boy Medley" in California beach attire, including choreography. Because of the "Beach Boy Medley" and that Campbell was born and raised in California, they called themselves, "California Boys."
Regarding the experience, Campbell says, "I am so honored to have been invited to share in this experience with people from another part of the world who love to sing and especially love to sing barbershop. I know I made lifelong friends and also was able to help many people improve their singing, musicianship and conducting skills to make their music experience even deeper and more satisfying. I am thankful the SWU administration allows me the freedom to influence people in this international way."
Southern Wesleyan University is a Christ-centered, student-focused learning community devoted to transforming lives by challenging students to be dedicated scholars and servant-leaders who impact the world for Christ. For details about degree programs, go online to swu.edu.
Follow SWU:
https://www.facebook.com/southernwesleyan/
http://www.twitter.com/SWU_edu
http://pinterest.com/swuedu/
http://instagram.com/swu_edu