SWU recognized as Homeschool Friendly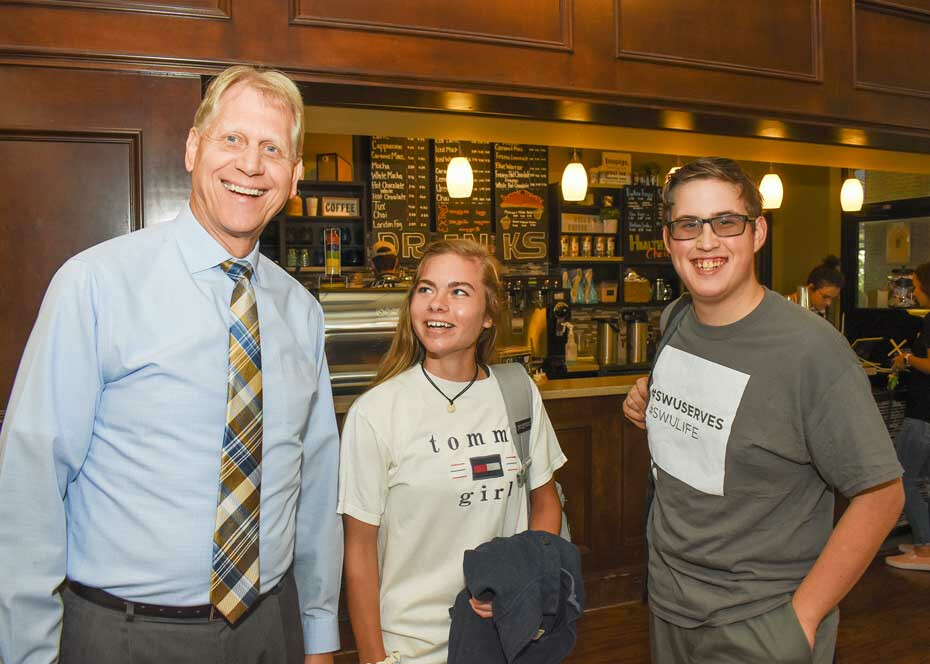 Southern Wesleyan University was recognized as a "Homeschool Friendly" institution by the website Homeschooling Parent.
Over the years, many students from a homeschool background have enrolled at Southern Wesleyan. Additionally, Southern Wesleyan's Central campus has hosted several homeschool events over the years, including drama productions and the National Christian Forensics and Communication Association (NCFCA) qualifier, where 200 homeschooled students competed from across the Carolinas, Florida and Georgia. Also, many homeschool students have competed in the annual Region 1 Science Fair, held at Southern Wesleyan.
"The vibrant community of students at Southern Wesleyan University is blessed to include many homeschooled students. Homeschooled students continue to be strong leaders and have enhanced the faith-filled community at SWU," said David Slabaugh, director of admissions.
Haley Quarandillo, a freshman majoring in exercise science, found out that adjusting to college life wasn't so difficult.
"I love having smaller classes – it helps so I don't feel overwhelmed. And I have free time in between classes, so it is an easy transition from a flexible schedule," Quarandillo said.
For Ethan Ekback, a math major from Seneca, entering college life from homeschooling was a major move, but he credits a caring faculty and staff for helping him gain confidence.
"Professors, staff, residence directors, resident assistants and others did a wonderful job of easing me into the rather large change in my life that was going from high school to college," Ekback said. "They all took their time to help me learn how to study, become more sociable, and start living on my own. I do not think that I would have done as well as I have or had such an enjoyable experience here at SWU without them."
Freshman Noah Dilday earned credits online as a high school dual enrolled student. He said it was a helpful way for him to finish high school and get a head start on college.
"SWU gives a lot of opportunities to homeschoolers. It's a great community when you figure out where you fit," Dilday said.
Parents of homeschooled students can contact Southern Wesleyan's Office of Admissions for details on enrolling in the university's degree programs by emailing or by calling 1-877-644-5556.
Homeschooling Parent's mission is to introduce Homeschool Friendly products and services. Homeschooling Parent's Marketplace is a place where families find common ground educating their children at home. They support all styles of homeschooling and support parent's need for information and other educational resources.
Details can be found at homeschoolingparent.com.
Southern Wesleyan University is a Christ-centered, student-focused learning community devoted to transforming lives by challenging students to be dedicated scholars and servant-leaders who impact the world for Christ. For details about degree programs, go online to swu.edu.
Follow SWU:
https://www.facebook.com/southernwesleyan/
http://www.twitter.com/SWU_edu
http://pinterest.com/swuedu/
http://instagram.com/swu_edu