SWU renews partnership with Courtyard Marriott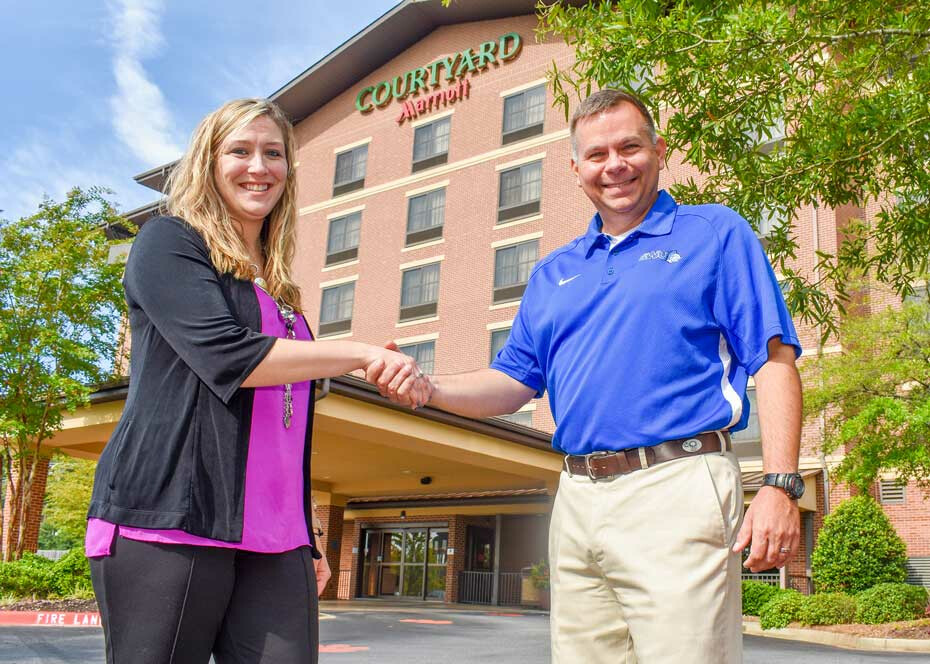 Southern Wesleyan University has renewed its partnership with The Courtyard Marriott Clemson.
"The Courtyard Marriott Clemson is thrilled to have renewed our partnership with Southern Wesleyan University. As a company, it is our desire to give back to the communities that support our business. We are excited for the opportunity to be more involved with our local community through this relationship, and are eager to explore this connection more throughout the remainder of 2019 and into 2020," said Mary Logsdon, Courtyard Marriott Clemson manager.
"We are excited and thankful to once again partner with the Courtyard Marriott Clemson. Their commitment to invest in our University and community in tangible and meaningful ways is a true blessing! We look forward to a great year and many more to come," said Tony Payne, associate vice president for development at Southern Wesleyan.
Southern Wesleyan University is a Christ-centered, student-focused, faith-filled community that offers inventive learning experiences. The university endeavors to prepare its students to be dedicated scholars and servant-leaders who impact the world for Christ. At the same time, it's Southern Wesleyan's desire to practice contagious generosity within the surrounding community. For details about degree programs, go online to swu.edu.
Follow SWU:
https://www.facebook.com/southernwesleyan/
http://www.twitter.com/SWU_edu