SWU student involved in unique health care training experience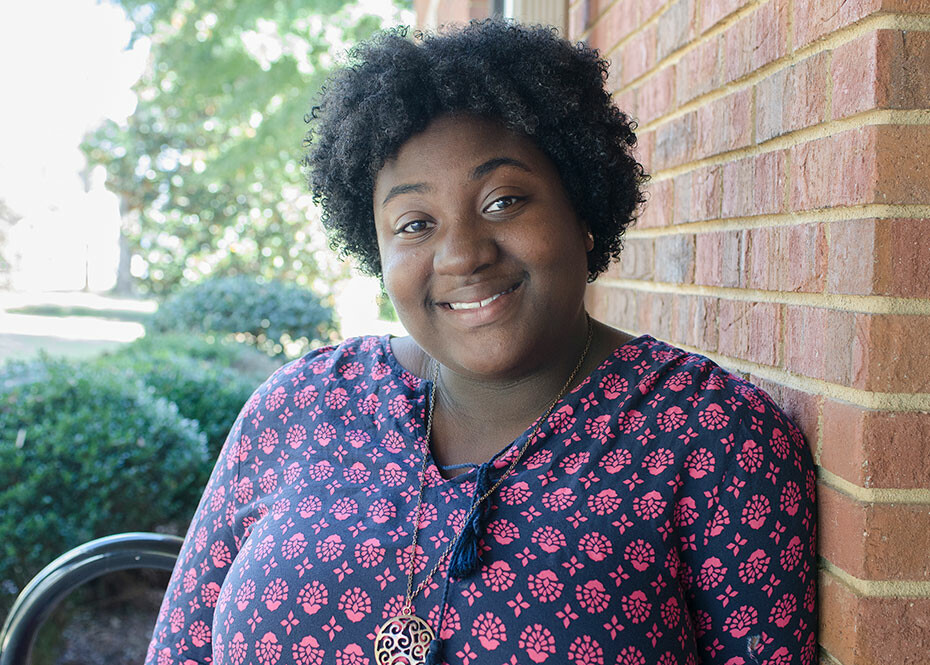 Southern Wesleyan University student Kira Williams got an advance glimpse of medical school, taking part in an innovative health care education program.
Williams, a senior majoring in Biology and minoring in Chemistry at Southern Wesleyan, got a taste of what medical students go through as they prepare to become doctors at MedEx Academy, a partnership between the Greenville Health System and the University of South Carolina for students interested in medicine or medical-related fields.
Williams joined MedEx Academy as a Tier 2 student during her sophomore year, and this past summer she graduated from Tier 4. Next summer, Williams will become an intern in the program and take on leadership roles within MedEx.
Williams shadowed in various departments at GHS and was exposed to a variety of experiences ranging from dissections in the gross anatomy lab to working in the Emergency Room.
Her goal is to become a pediatric oncologist.
"I knew I wanted to work in oncology, but I really didn't know what facet I wanted to work in. My father is a hospice chaplain and I spent a lot of time shadowing with him, so, from a spiritual standpoint, I thought about maybe being a chaplain, but I didn't want to just treat the spiritual, I wanted to treat the physical, too," said Williams. She was encouraged by the medical director of the hospice to look into medicine as a career.
"I had a lot of people close to me who have struggled with cancer across the board," Williams said, adding that she is especially drawn to the plight of children diagnosed with cancer. "My mom always taught me and my brother that passion is something that makes you angry. It sounds crazy, but she was basically saying 'anything that makes you angry to the point that you want to change, that's what your passion is.'"
In 2016, MedEx Academy celebrated its sixth year by offering four tiers to more than 170 students from 46 high schools and 45 colleges and universities from across the region. Information online is at hsc.ghs.org/medex.
Kira is the daughter of Mildred Williams, associate professor of psychology at Southern Wesleyan.
Southern Wesleyan University is a Christ-centered, student-focused, faith-filled community that offers inventive learning experiences. The university endeavors to prepare its students to be dedicated scholars and servant-leaders who impact the world for Christ. At the same time, it's Southern Wesleyan's desire to practice contagious generosity within the surrounding community. For details about degree programs, go online to swu.edu.
Follow SWU:
https://www.facebook.com/southernwesleyan/
http://www.twitter.com/SWU_edu
http://pinterest.com/swuedu/
http://instagram.com/swu_edu