SWU trails a draw for mountain bikers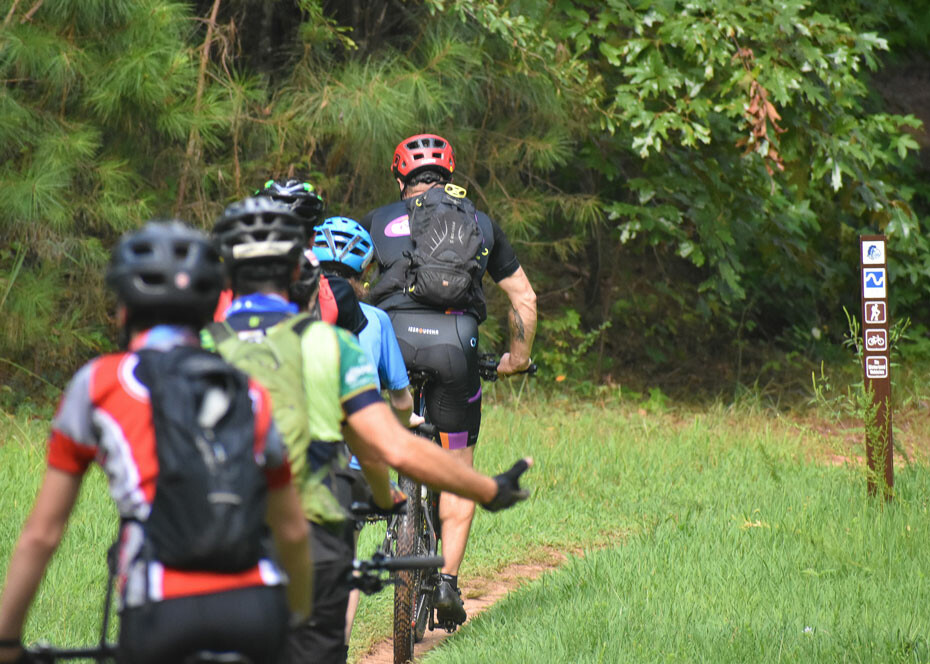 Mountain biking enthusiasts in the Upstate just got another option, and it's located on the Southern Wesleyan University campus.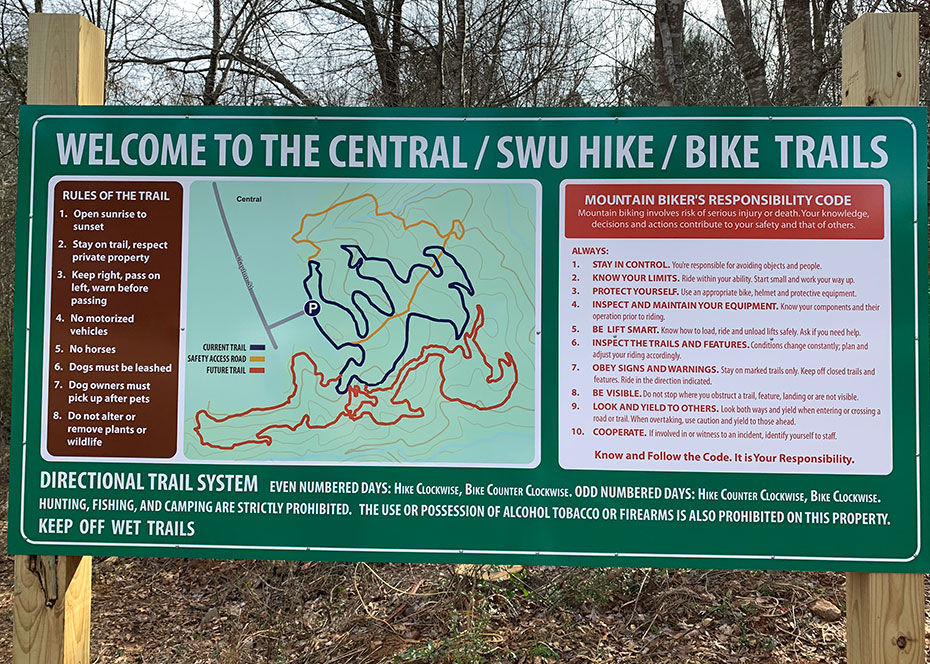 A network consisting of more than six miles of "stacked loop" trails is located on the edge of Southern Wesleyan's campus and is open to the public. Developing the trails is a passion for Curt-Kurz Edsall, a local mountain biking enthusiast employed by the town of Central. Kurz-Edsall raised public and donated funds to develop the trails, constructed professionally. In addition to the trails is a large gravel parking lot and signage throughout, clearly marking the trails. Kurz-Edsall also envisions the area as a potential event space.
"For a community and university to work together to provide such an amazing outdoor mountain bike trail is a real treasure, especially now when so many are so isolated," said Dr. Todd Voss, president of Southern Wesleyan. "We are inviting everyone from young to old, to come out and enjoy something that is safe and healthy at the same time!"
Several cycling groups have already organized rides on the trails, including a group from the South Carolina Interscholastic Cycling League, part of a larger national franchise, NICA. In addition, the trails have hosted groups of riders from the Greenville areas and Jason Griffin Racing. Drawing cycling/mountain biking enthusiasts from out of town positively impacts the local economy, Kurz-Edsall noted.
To get to the trails, enter Southern Wesleyan at the main entrance along S.C. Highway 93 at Clayton Street, then keep following Clayton to the end of the pavement, turning left onto a gravel road to the trailhead and parking area.
Southern Wesleyan University is a Christ-centered, student-focused learning community devoted to transforming lives by challenging students to be dedicated scholars and servant-leaders who impact the world for Christ. For details about degree programs, go online to swu.edu.
Follow SWU:
https://www.facebook.com/southernwesleyan/
http://www.twitter.com/SWU_edu
http://pinterest.com/swuedu/
http://instagram.com/swu_edu