SWU trustees name new chair, new members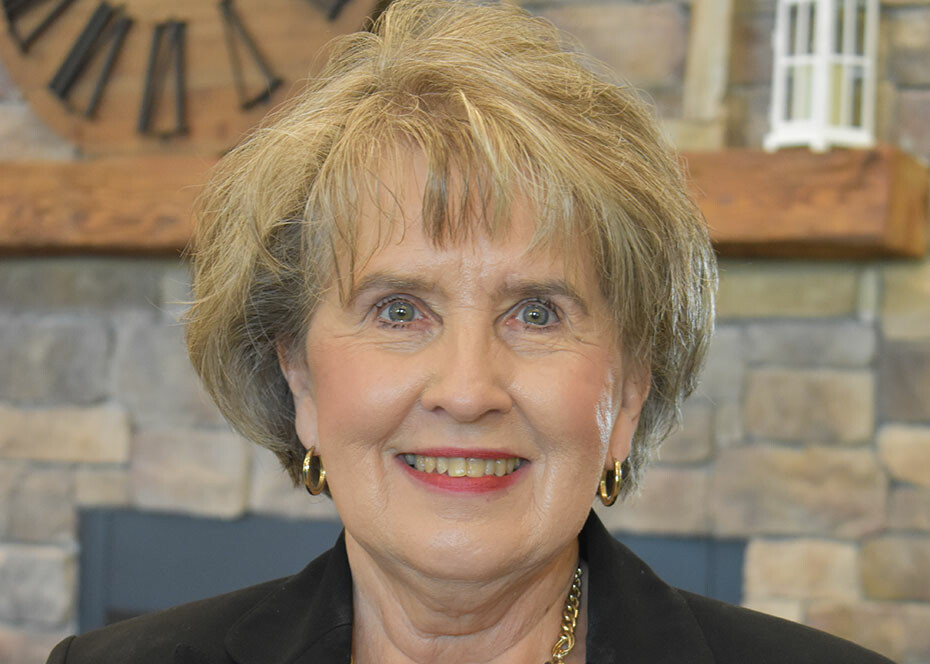 Southern Wesleyan University's board of trustees elected Sue Rickman as their new chair.
Rickman succeeds Dr. Charles Joiner, who retired from the board after 45 years of service; 13 of those years spent as the chair. Joiner was voted Trustee Emeritus.
Rickman is a retired educator who has taught and served as a teacher and as an administrator in the School District of Pickens County in several schools, including A.R. Lewis Elementary School, Central Elementary School and Six Mile Elementary School. Rickman has also served as district secretary of the South Carolina District of The Wesleyan Church, general board member of The Wesleyan Church and is also an active member of ALIVE Wesleyan Church in Central, serving in many leadership positions. Her father, James H. Johnson, also served on the university's board of trustees.
Rickman received her BA in accounting/business administration with a minor of education in 1968 from Southern Wesleyan. She also received her master's degree in school administration from Clemson University in 1984 and her Ed.S. degree in school administration from Clemson University in 1991. She is married to retired SWU professor Dr. Mickey Rickman, who is also the son of former university president, Dr. Claude Rickman
Rev. Mike Hilson, senior pastor of New Life Wesleyan Church in La Plata, Md., was named vice chair. Since 1999, New Life has grown under Hilson's leadership from a congregation of less than a hundred into several churches and video venues, averaging more than 5,000 in regular attendance across Maryland and Northern Virginia.
Two new trustees were named to the board: Rev. Waymond Burton and Rev. Aaron Sherman.
Burton is pastor of Water of Life Church in Greenville. His father led him to Christ as a child and at age 12 he was sharing his Christian faith with his neighborhood friends and inviting them to church. He has served in ministry for more than 25 years and has actively trained ministers in the U.S. and Africa. Close to his heart is ministry to men raised in fatherless homes who struggle to be the husbands and fathers God has called them to be. He has authored the book "Ministry Training School: A Manual for Ministers in Training," "What is a Good Man?" and "The Law of Honor."
Sherman serves as district superintendent of Kentucky and Tennessee for The Wesleyan Church. He has pastored churches in New York, Ohio and most recently in Louisville, Ky., for a total of 18 years of ministry. He has also served as president of Maysville Wesleyan Camp. Churches Sherman has pastored have experienced spiritual revival and growth, especially among people of several ethnic groups. Sherman was also a psychiatric counselor for St. Mary's Health Care in Amsterdam, N.Y. and a social worker with Catholic Charities in Albany, N.Y. Sherman met his wife Hannah at church camp, and they have been married 15 years.
The board of trustees met Oct. 24-26 at Southern Wesleyan's Central campus.
Southern Wesleyan University is a Christ-centered, student-focused, faith-filled community that offers inventive learning experiences. The university endeavors to prepare its students to be dedicated scholars and servant-leaders who impact the world for Christ. At the same time, it's Southern Wesleyan's desire to practice contagious generosity within the surrounding community. For details about degree programs, go online to swu.edu.
Follow SWU:
https://www.facebook.com/southernwesleyan/
http://www.twitter.com/SWU_edu