SWU's Ed.D. program provides affordable, relevant option for educators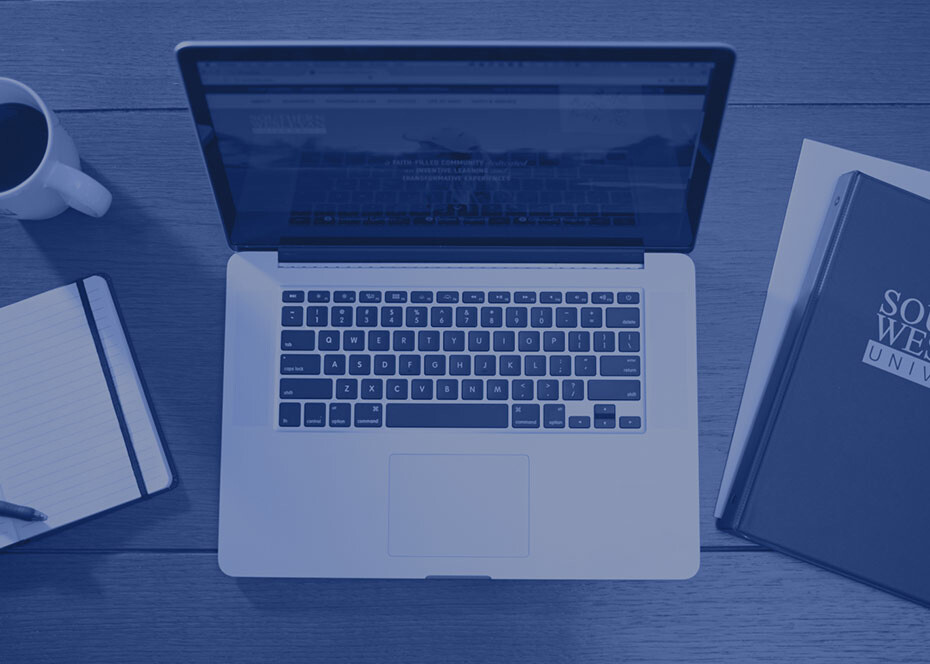 Six months after receiving approval for its new doctoral program in education by the Southern Association of Colleges and Schools Commission on Colleges (SACSCOC), Southern Wesleyan University believes its "inventive learning" approach will benefit educators, as well as those who are working in nonprofit organizations and church-based ministries who desire to rise to the next level professionally.
A group of education professionals, including principals and other administrators, has become the first class of Southern Wesleyan University's Doctor of Education (Ed.D.) in Curriculum and Assessment.
"Southern Wesleyan's commitment to providing high quality, high touch, affordable and relevant online programs that meet students' needs has been driven by our passion to serve adult students – a passion that goes back over 30 years," said Dr. Todd Voss, Southern Wesleyan's president. "This new Doctorate in Education is a beautiful example of this commitment. Our overall goal is to continue to explore new and innovative ways of offering exciting higher education options with the same spirit and drive that has made SWU a familiar and loved educational partner."
Introducing SWU's coordinator of doctoral studies
The university has also named Dr. Kimberly T. Strike to provide leadership to the new degree program that offers an innovative focus on an area seen as essential to educational professionals in an environment increasingly driven by outcomes. Strike, who comes to Southern Wesleyan from Concordia University Chicago, brings three decades of experience as an educator into her new role. Strike has a Ph.D. from Marquette University, a M.Ed. from National Louis University and a bachelor's degree in elementary education from University of Wisconsin.
A different kind of doctoral program
Strike explained that SWU's Ed.D. program is unique in several ways, one being that the learning outcomes focus on curriculum and assessment rather than a traditional coupling of curriculum and instruction. Three summer residencies are required, and students create a draft of their proposal in Research I and Research II. Courses follow a very specific sequence, and cohorts remain together throughout their coursework. The program does not allow transfer credits, and calls for students to go through SWU's program in its entirety. The milestones for the Ed.D. include coursework, a COMP assessment, a dissertation proposal defense and a final defense.
Courses are offered online where the students' learning community is supported through the use of current technologies, such as holding virtual office hours, working in small groups, or the instructor hosting real-time sessions in accordance with the students' needs. The summer residencies allow students face time with their professors as they plan and work on their dissertations. Each one-week residency offers a keynote, breakout sessions, and other curriculum activities focused around the stage of development of the student's dissertation.
What students are saying
SWU's first Ed.D. cohort started in May 2018. This cohort of 11 students is currently completing their first courses. A second cohort of 26 is scheduled to begin their studies in August. Spring 2019 applications are currently being accepted, with a deadline of Dec. 3.
Shawntay White, principal of Buist Academy for Advanced Studies in Charleston, is among the first of SWU's Ed.D. class. For White, who had been seeking a flexible Ed.D. program, online education is a new concept; however, she found the Southern Wesleyan program to be robust and at the same time offer supportive staff and faculty and supportive classmates.
"I have found a place that has impacted my intellectual, professional and spiritual growth. I knew the courses would require self-motivation and the ability to work independently. However, I did not expect to have such caring, supportive and accessible professors," White said.
Jefferey Gaines, assistant principal at Manning Elementary School in Clarendon County, recently earned his master of education in administration and supervision (MEDAS) from SWU. Gaines, who is currently taking his second course in SWU's Ed.D. program, said, "The professors are available and integrate real-world content into their lessons."
Tiffany Arnold, a math teacher at R.C. Edwards Middle School in Pickens County enrolled in the program, said that although there's a lot of work in the SWU Ed.D. program, she appreciates the accessibility of her faculty through videoconferencing meetings and how easy it is to get her questions answered.
"I believe that SWU has implemented an amazing program that gives us the flexibility of online while still ensuring the personal connection they are known for," said Arnold.
Learn more
For details about Southern Wesleyan's Doctor of Education (Ed.D.) in Curriculum and Assessment, visit http://swu.edu/edd.
Southern Wesleyan University is a Christ-centered, student-focused, faith-filled community that offers inventive learning experiences. The university endeavors to prepare its students to be dedicated scholars and servant-leaders who impact the world for Christ. At the same time, it's Southern Wesleyan's desire to practice contagious generosity within the surrounding community. For details about degree programs, go online to swu.edu.
Follow SWU:
https://www.facebook.com/southernwesleyan/
http://www.twitter.com/SWU_edu