SWU's Forensic Science Program Ranks In Top 15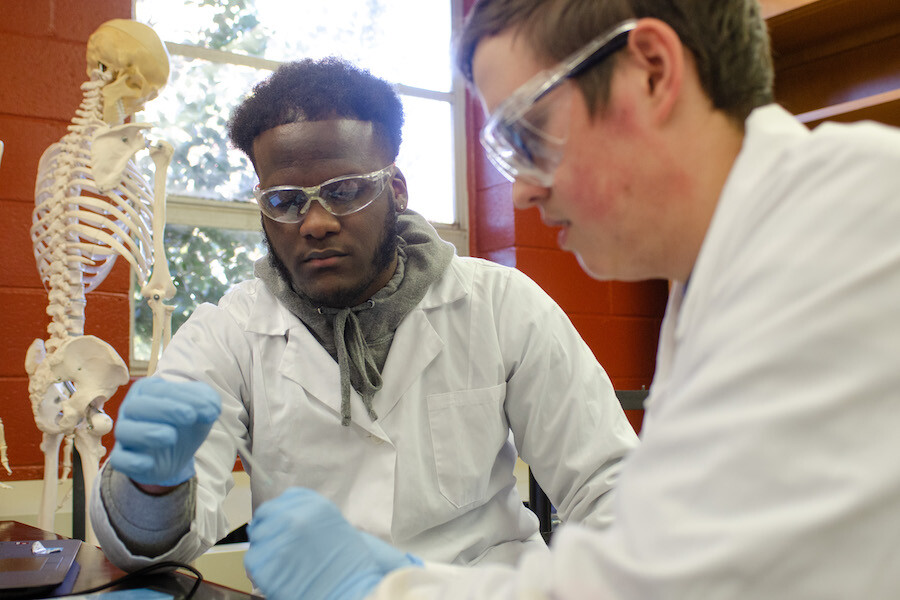 Study.com has ranked Southern Wesleyan University's Forensic Science program as #14 in the country. Forensic Science is defined as "the application of scientific principles to criminal justice issues, ranging from crime scene investigation to laboratory analysis".
To determine ranking, Study.com considered programs that focus both on the physical sciences and the criminal justice system. Data from the United States Department of Education along with factors like accessibility, affordability, internship and research opportunities, faculty expertise, and extracurricular opportunities were also considered (Best Bachelor's Degrees in Forensic Science).
Study.com highlights the hands-on experience and expansive curriculum that SWU students experience, "…in addition to learning the essential elements of biology, chemistry, and physics, forensic science students will also learn crucial laboratory procedures, relevant legal principles, and scientific equipment usage, among other things. Southern Wesleyan University has done an outstanding job providing its students with the most up-to-date forensic science technologies for hands-on experience, including instruments used in actual criminal investigations such as electron microscopes, spectrophotometers, and gas chromatography equipment" (Best Bachelor's Degrees in Forensic Science).
To request more information regarding SWU's Forensic Science program or any of our other 40+ majors, click here.
Southern Wesleyan University is a Christ-centered, student-focused learning community devoted to transforming lives by challenging students to be dedicated scholars and servant-leaders who impact the world for Christ. For details about degree programs, go online to swu.edu.
Follow SWU:
https://www.facebook.com/southernwesleyan/
http://www.twitter.com/SWU_edu
http://instagram.com/swu_edu