SWU's Microbiology Class Conducts Semester-Long Research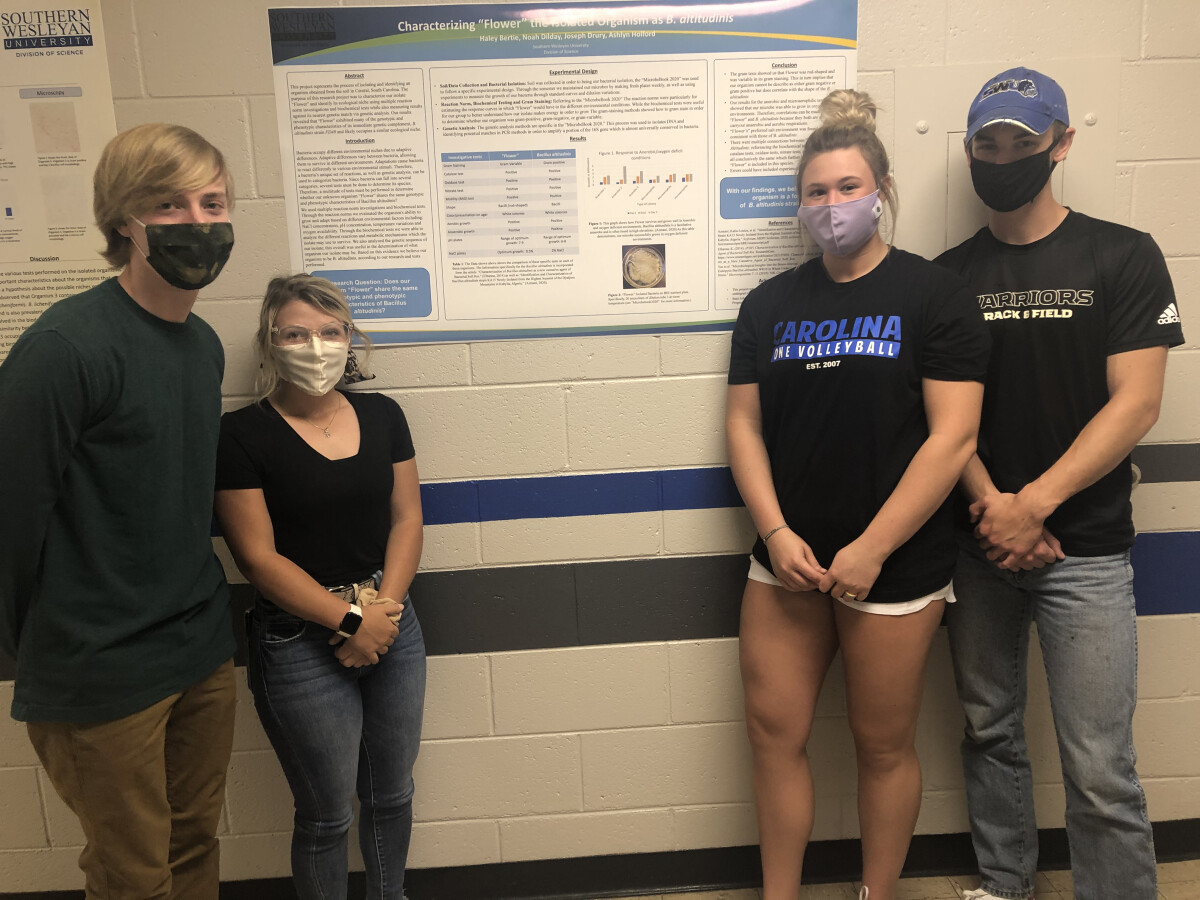 Students in Dr. Staci Johnson's Microbiology class conducted a semester-long research project to isolate and characterize bacteria isolated from soil. At the beginning of the Spring semester, teams of students collected a soil sample from a location of their choice on SWU's campus. Throughout the remaining lab periods, teams conducted a variety of tests to characterize and identify their bacterial isolates. This project culminated in research poster presentations by all teams.
They conducted this work in collaboration with the MicrobeBook course-based undergraduate research experience (CURE) at the University of Alabama-Birmingham. While they identified most of the isolated bacteria through genetic analysis, new bacterial species may have been collected. Samples of these bacteria have been preserved and will be available for future classes and projects.
"The Division of Science at SWU is committed to mentoring students in research projects in a variety of ways. Course-based research experiences within the curriculum is just one way that we provide students with this important educational experience to bolster their resume and be more competitive in their future endeavors," said Dr. Staci Johnson, Chair of the Division of Science and Associate Professor of Biology.
Southern Wesleyan University is a Christ-centered, student-focused learning community devoted to transforming lives by challenging students to be dedicated scholars and servant-leaders who impact the world for Christ. For details about degree programs, go online to swu.edu.
Follow SWU:
https://www.facebook.com/southernwesleyan/
http://www.twitter.com/SWU_edu
http://pinterest.com/swuedu/
http://instagram.com/swu_edu