The Town of Central Highlighted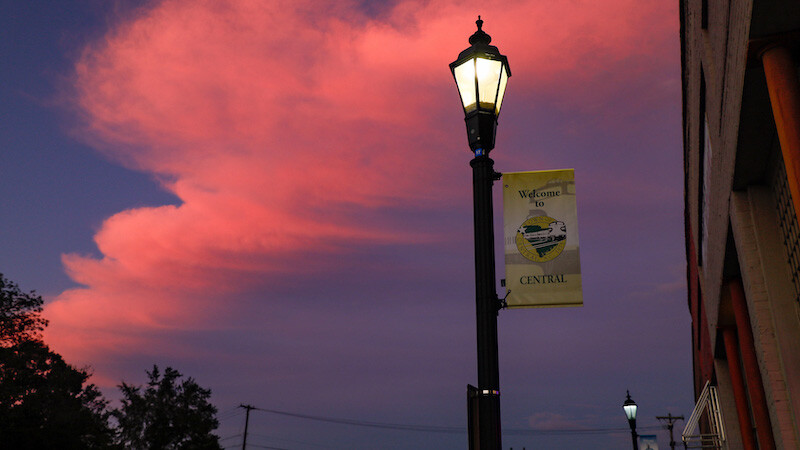 CENTRAL, S.C. – Southern Wesleyan University's Marketing Department and media communications class collaborated to put together a video representing the town of Central, S.C., home of Southern Wesleyan University. The video will be released on SWU's Facebook and Instagram pages. This collaborative effort was made to get a student' perspective. It was created by a group of six Media Communications students. The campaign includes not only the video, but a social media collaborative effort as well. The video highlights the community of Central, S.C., and our faith-centered University.
Southern Wesleyan is made up of Christ-centered community, academics, and athletics. The small town of Central has lots to offer with scenic views and restaurants, not to mention the neighboring town of Clemson and the city of Greenville. Patrick Square has become an expansion of the town of Central, with nice places to eat, office space, and shopping areas. Stay tuned for a closer look into the town of Central, S.C., and the surrounding area.
Southern Wesleyan University is a Christ-centered, student-focused, faith-filled community that offers inventive learning experiences. The university endeavors to prepare its students to be dedicated scholars and servant-leaders who impact the world for Christ. For details about degree programs, go online to swu.edu.
Follow SWU:
facebook.com/southernwesleyan/
twitter.com/SWU_edu
instagram.com/swu_edu
linkedin.com/school/southern-wesleyan-university/