Two decades of Summer Jazz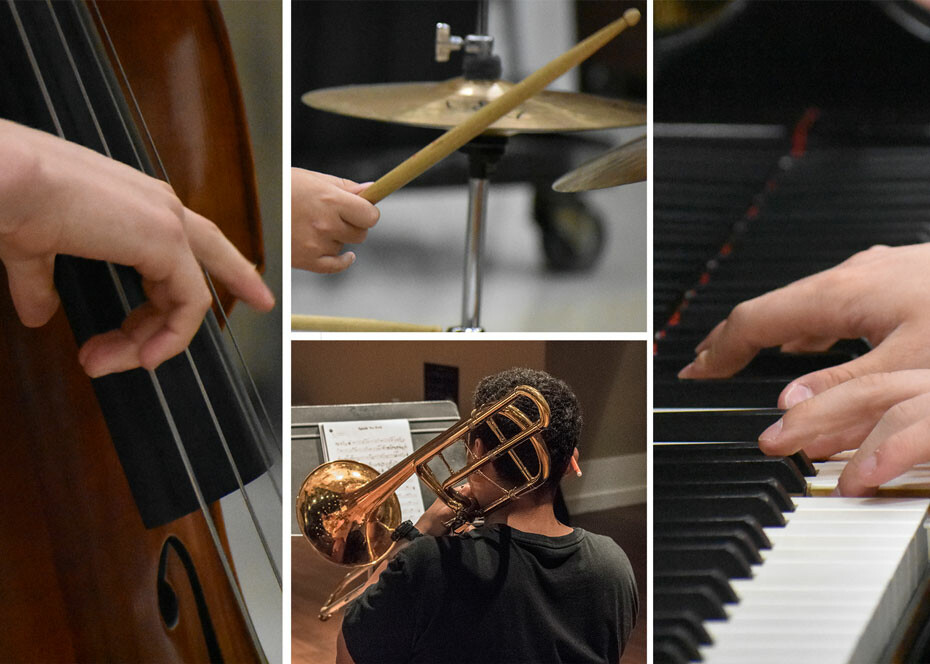 For the 20th year, musicians of all ages will come together for a fun, yet fast-paced three days of learning from experienced musicians during SWU's Summer Jazz Camp.
Incredible clinicians and a great setting make the camp a friendly, fulfilling and fast-paced three days. An in-studio recording session, live "club" performances, and great concerts by the clinicians allow students to become very involved in all aspects of the jazz combo. Participants will develop improvisational and theoretical skills, explore songwriting, and participate in daily master classes and "jam sessions" with the clinicians.
Activities such as beach volleyball and basketball will be offered in the free time. All-you-can-eat meals and air-conditioned residence halls round out a great facility that will provide the ideal setting for this unique and fun Jazz combo/improvisation camp.
Find out details about SWU's Summer Jazz Camp June 11-15 at swu.edu/jazzcamp. Or contact Prof. Greg Day at (864) 650-8987 or email .
Southern Wesleyan University is a Christ-centered, student-focused, faith-filled community that offers inventive learning experiences. The university endeavors to prepare its students to be dedicated scholars and servant-leaders who impact the world for Christ. At the same time, it's Southern Wesleyan's desire to practice contagious generosity within the surrounding community. For details about degree programs, go online to swu.edu.
Follow SWU:
https://www.facebook.com/southernwesleyan/
http://www.twitter.com/SWU_edu