University Headquarters Ranks SWU Among Best Master's Degrees in SC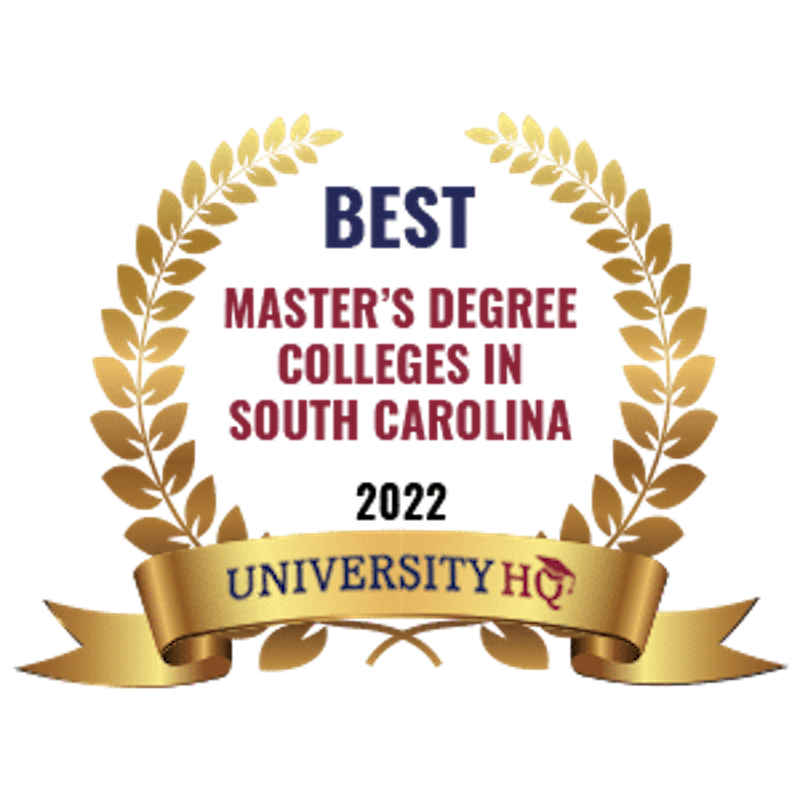 CENTRAL, S.C. – Southern Wesleyan University has been ranked #7 for the best Master's Degrees in South Carolina by University Headquarters in their most recent report.
University Headquarters is an industry-leading, independent educational organization. They have compiled a comprehensive list of information for students who wish to pursue higher education and are an all-in-one source for information on colleges, entrance requirements, and career paths.
A number of ranking factors are considered including cost of tuition, admission rate, and graduation rate. Other considerations include programs offered, as well as percentages of students receiving financial aid awards.
Dr. Brian Swords, Vice President of Enrollment Management and Marketing, says, "We are honored to be recognized for having some of the top Master's Degree programs in South Carolina. Southern Wesleyan's graduate degree programs are flexible, lead to in-demand careers and integrate that Christian Ethic of Care that SWU is known for into each of our programs. Whether you're wanting to change careers, or get ahead in your existing career, SWU is the best place to do it. Our employers report almost a 100% satisfaction rate in SWU grads."
Southern Wesleyan University is a Christ-centered, student-focused, faith-filled community that offers inventive learning experiences. The university endeavors to prepare its students to be dedicated scholars and servant-leaders who impact the world for Christ. For details about degree programs, go online to swu.edu.
Follow SWU:
https://www.facebook.com/southernwesleyan/
http://www.twitter.com/SWU_edu
https://www.linkedin.com/school/southern-wesleyan-university/
http://instagram.com/swu_edu