University Singers to take part in major National Guard event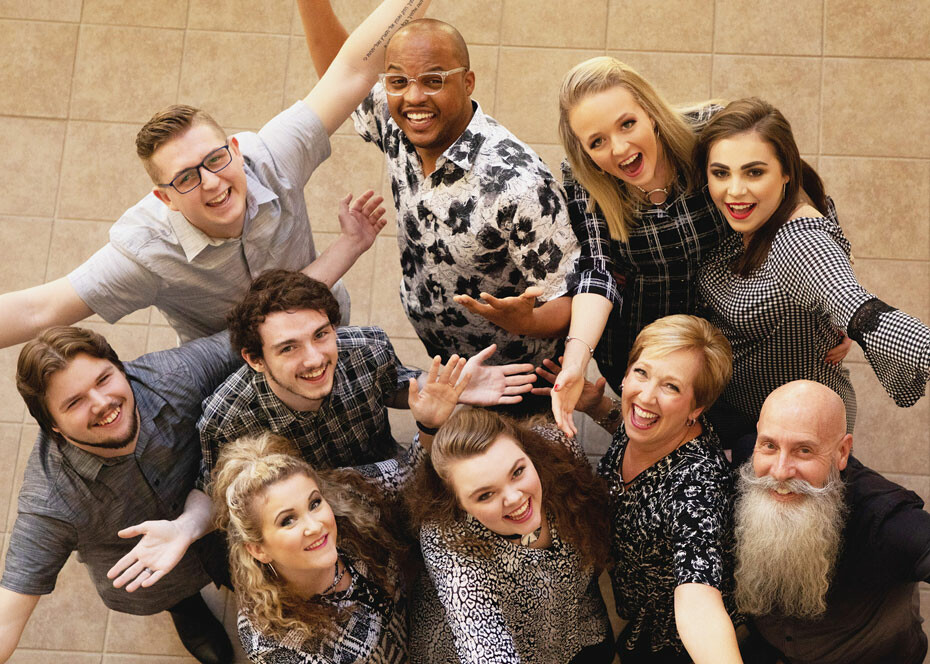 University Singers have been invited to perform at the Change of Command Ceremony for the South Carolina National Guard Feb. 16, at McEntire Joint National Guard Base, located near Columbia.
The ceremony will honor Major General Robert E. Livingston, who will retire following 40 years of service to the South Carolina National Guard. Livingston was first elected to his current office of South Carolina Adjutant General in 2011.
During a visit to Southern Wesleyan University to speak at a 2017 Military Appreciation Luncheon, Livingston heard the University Singers perform patriotic selections in a chapel held earlier that day. He was moved to ask Rev. Gail Kerstetter, University Singers director, if they could sing at an upcoming convention.
"We sang at the National Guard Convention in Myrtle Beach last year. At that event he said 'I would appreciate it if you could sing for my retirement service. I would also like for you to sing at the National Guard convention in Asheville,'" Kerstetter said.
University Singers, led by Revs. Gail and Bob Kerstetter, have ministered to churches and events in South Carolina, North Carolina, Alabama, Florida, Georgia, Kentucky, Maryland, New York, Pennsylvania, Tennessee and Virginia. Over the years, they have become increasingly committed to ministry toward those serving in the Armed Forces who protect American freedoms, including freedom of worship.
"We are beyond blessed and humbled to have an amazing ministry with our military," Kerstetter said. "Through God's divine appointments we have been in front of more than 33,000 men and women wearing the uniform of our Armed Forces and have been blessed to see more than 17,000 of those troops stand and say 'yes' to Jesus."
Since 2012, they have traveled to bases across the Eastern U.S. and overseas at military bases in Italy (twice) and Germany. The University Singers have also performed at the Pentagon and the National Cathedral in Washington. Kerstetter is grateful to the "good people of God" for their donations that support their efforts.
Details, including a schedule and audio samples, are available at swu.edu/faith-service/university-singers.
Southern Wesleyan University is a Christ-centered, student-focused, faith-filled community that offers inventive learning experiences. The university endeavors to prepare its students to be dedicated scholars and servant-leaders who impact the world for Christ. At the same time, it's Southern Wesleyan's desire to practice contagious generosity within the surrounding community. For details about degree programs, go online to swu.edu.
Follow SWU:
https://www.facebook.com/southernwesleyan/
http://www.twitter.com/SWU_edu