Wagner's ministry a labor of love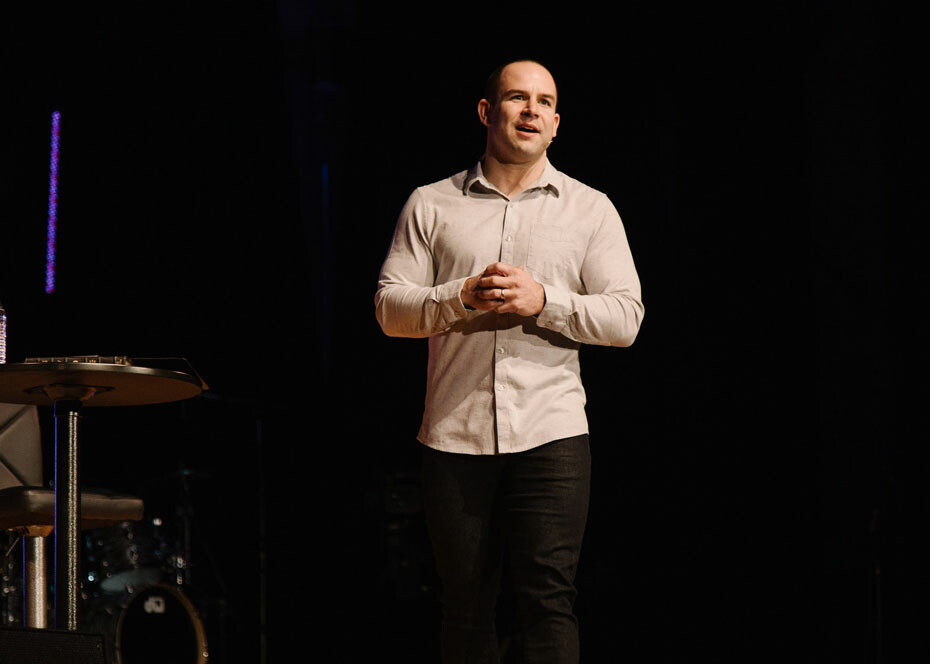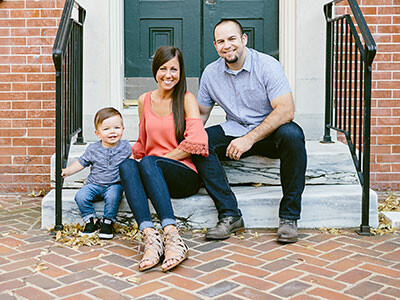 Kenneth Wagner says God spoke these words into his life nearly six years ago:
"I want you to love Delaware until their heart beats like mine."
Those words have become the mission of UNITED Church in Delaware's capital city of Dover and they are the guiding force for Wagner and his congregation.
Wagner, a Southern Wesleyan University graduate, is UNITED Church's lead pastor, serving alongside a pastoral team of five – four of which are Southern Wesleyan graduates. In addition to Wagner there's Mark Tennefoss, executive pastor of creative; Nick MacDonald, executive pastor of ministries; and Zach Childress, Milford Campus pastor.
While in high school, one of Wagner's friends invited him to a Wesleyan youth convention. Wagner figured he would go to Charlotte and have a good time meeting new people, but something unexpected happened in one of the convention sessions.
"In one moment, God wrecked all the plans that I had for my life and called me into something so much greater," Wagner said. "I am forever grateful that God showed me the purpose for my life at such a young age."
Wagner recalled coming to Southern Wesleyan and how as a baseball player, he was part of the 2007 NCCAA National Championship Team. But for Wagner, something more important was happening than winning games.
Although he originally approached SWU Head Baseball Coach Mike Gillespie, boldly proclaiming his playing abilities, Wagner underwent life-changing experiences while at Southern Wesleyan. Wagner and teammate Davey Blackburn shared their faith with baseball teammates, gathering in an apartment weekly to talk about what it means to follow Jesus.
"Over my four years at SWU, it was amazing to go from five or six guys who were going after Jesus on the baseball team to 20-plus guys every Thursday night for Bible study," Wagner said.
Gillespie commented that Wagner set a Christian example both to his teammates and his classmates.
"He realized that our campus is a mission field and witnessed daily to his teammates and others in the campus community. It's easy to see how the ministry that Kenneth is building in Delaware is thriving for the Kingdom. He was a huge component of the National Championship team in so many ways, as he exemplified on the field and most importantly in the lives of others," Gillespie said.
The relationships Wagner developed while at SWU endure, as he keeps in touch with teammates like Blackburn and many others.
After graduating in 2008, he married his wife Sherry, whom he met while both were students at Southern Wesleyan. Together they went to Harrington, Del., where for seven years he served as student pastor at Calvary Wesleyan Church before stepping out in faith to launch UNITED Church. The Wagners now have a three-year-old son, Jase.
"Even before we launched, we were loving Delaware through downtown cleanups, clothing the homeless, stocking food pantries, partnering with local schools and serving anywhere we could find the opportunity. We never want the communities we live in wonder if we are really for them."
"From the way that we park people with our Parking Team, to the way our UNITED Kids Partners serve to how we serve those who serve in Partner Headquarters and everything in between," Wagner said. "Everything is done in a life-giving way. It's hard to describe, but once you experience it, it just makes you smile."
Southern Wesleyan University is a Christ-centered, student-focused, faith-filled community that offers inventive learning experiences. The university endeavors to prepare its students to be dedicated scholars and servant-leaders who impact the world for Christ. At the same time, it's Southern Wesleyan's desire to practice contagious generosity within the surrounding community. For details about degree programs, go online to swu.edu.
Follow SWU:
https://www.facebook.com/southernwesleyan/
http://www.twitter.com/SWU_edu