Warrior Athletics Announces Launch of New Online Store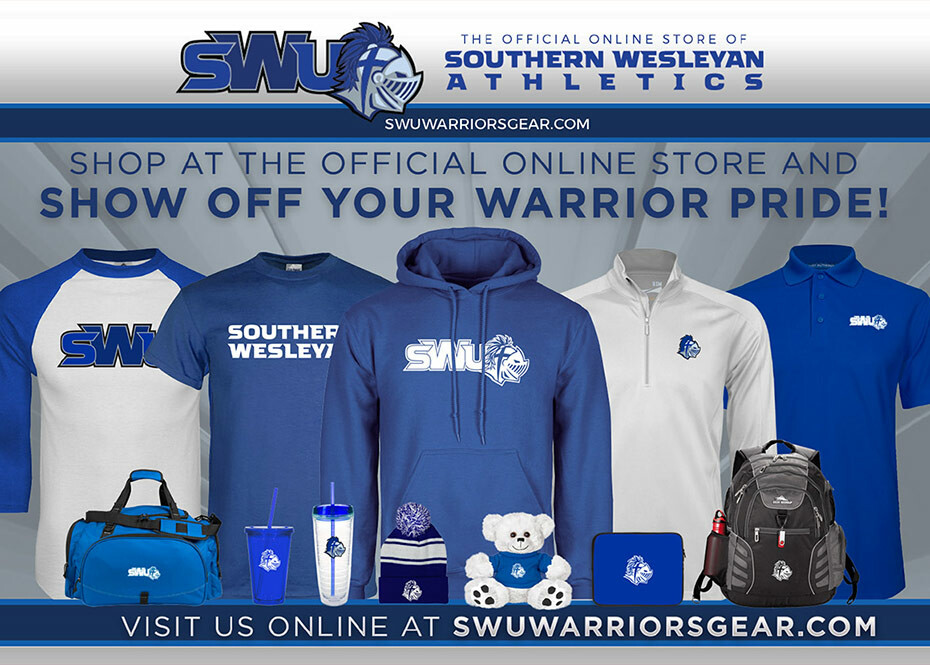 Southern Wesleyan Athletics and the SWU Bookstore are excited to announce the launch of the new online store.
The store was launched as a joint initiative by Warrior Athletics and the Campus Store. The goal of the store is to expand the Warrior brand and put a variety of items and fan gear in the hands of alumni, family and friends of the Warriors. Southern Wesleyan has partnered with Advanced Online. Advanced Online is an organization that seeks to provide quality items and athletics gear to college athletic fans. The merchandise for purchase includes items like clothing, jerseys, bags, grilling gear, and much more. There are also options to customize gear to particular sports.
"We are excited to offer this online store to our fans," said Director of Athletics Chris Williams. "This collaboration between athletics and our campus store brings numerous opportunities to purchase items with the SWU brand."
To check out the store and what is available see the below link.