Wesleyan General Superintendent to speak at SWU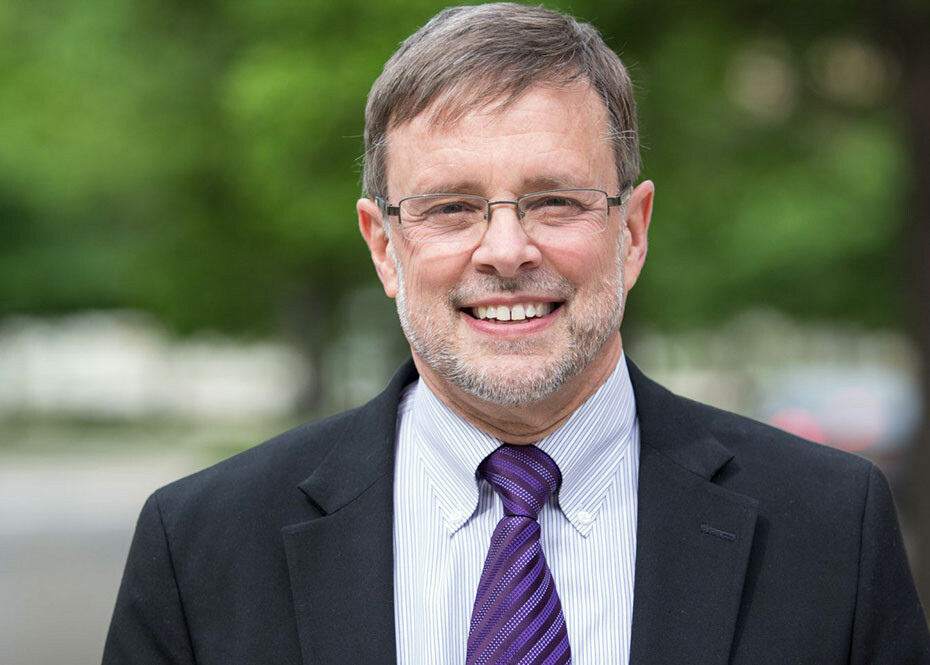 On Oct. 26, Southern Wesleyan University will welcome Dr. Wayne Schmidt, general superintendent for The Wesleyan Church, to its Central campus where he will address the Board of Trustees Chapel at Newton Hobson Auditorium.
Schmidt was elected general superintendent June 6 by the North American General Conference in Buffalo, N.Y. He previously served as chief administrative officer of Wesley Seminary at Indiana Wesleyan University, a post he had held since 2010. He led the seminary from its infancy, seeing it grow to more than 500 students from 34 states and 11 countries while achieving full accreditation and offering training in English and Spanish.
During his time at Wesley Seminary, Schmidt got to know Southern Wesleyan President Todd Voss, who was then serving as an executive vice president at Indiana Wesleyan University. Schmidt feels that Voss made a huge impact on his life, adding "he's one of the most humble, yet enthusiastic and creative people I know."
Schmidt also served as senior pastor of Kentwood Community Church in the Grand Rapids, Mich., area, growing it to a multiethnic church that planted 10 additional congregations. He has served on district boards of administration in West Michigan and Indiana North districts for 15 years and was assistant district superintendent of West Michigan District for seven years.
He has authored half a dozen books, including "Accountability: Becoming People of Integrity," "Leading when God is Moving," "Soul Management," "Lead On," "Power Plays," and Ministry Velocity. He speaks admiringly of Dr. Bob Black, Southern Wesleyan religion professor, and requested that Black autograph a copy of his book "The Story of The Wesleyan Church" for Schmidt.
He and his wife Jan have been married for 37 years and they have three children. Jan is a dedicated educator, serving at Taylor University, where she teaches English to international students.
As general superintendent, Schmidt travels extensively, having already logged significant miles going to district conferences and ordination ceremonies across the country. While all frequent travelers have items they won't leave home without, Schmidt includes a unique item.
"When I travel, I buy travel size kids toothpaste – bubblegum flavor. I have six grandkids and it's just a little way when I'm on the road and away from home to be reminded of my grandkids and the next generation and how much I love them," Schmidt said. Even with his packed travel schedule, Schmidt also says he's met with a godly businessman – his accountability partner – every other week for nearly 32 years.
"He lives out his faith in the arena of business and in the realm of vocational ministry. That's been a deeply formative relationship in my life," Schmidt said.
Having heard Voss share updates about Southern Wesleyan at district conferences this past summer, Schmidt is impressed that the university's president has taken the principles of "Faith-Filled Community, Contagious Generosity and Inventive Learning" beyond just being talking points to being key aspects the campus' growth and spiritual development.
"Some of my favorite Facebook posts are baptisms that are occurring on campus; people publicly professing their faith. That just reminds me that it's a faith-filled community," Schmidt said. He recalls recent conversations with Dr. Jeannie Trudel, dean of Southern Wesleyan's School of Business, as she would tell him of the intensity of student engagement as worship takes place during chapel services and in other settings.
"I'm intrigued when you speak of inventive learning – by this whole intergenerational learning opportunity that's being created with potential of people in retirement living on the campus and then also the idea of serving in the context of people with disabilities. I think these are amazingly creative, inventive ways of learning. If Todd embodies anything, it's contagious," Schmidt continued.
"The way the community has connected with the generosity of the university and the facilities are open to the community – I think that's one place that generosity shows up," said Schmidt, adding that such openness is in contrast to relationships where a college is protective of their facilities and somewhat isolated from their host community.
Southern Wesleyan University is a Christ-centered, student-focused learning community devoted to transforming lives by challenging students to be dedicated scholars and servant-leaders who impact the world for Christ. For details about degree programs, go online to swu.edu.
Follow SWU:
http://www.facebook.com/southernwesleyanuniversity.central
http://www.twitter.com/SWU_edu