Wesleyan leader urges students: 'know who you are'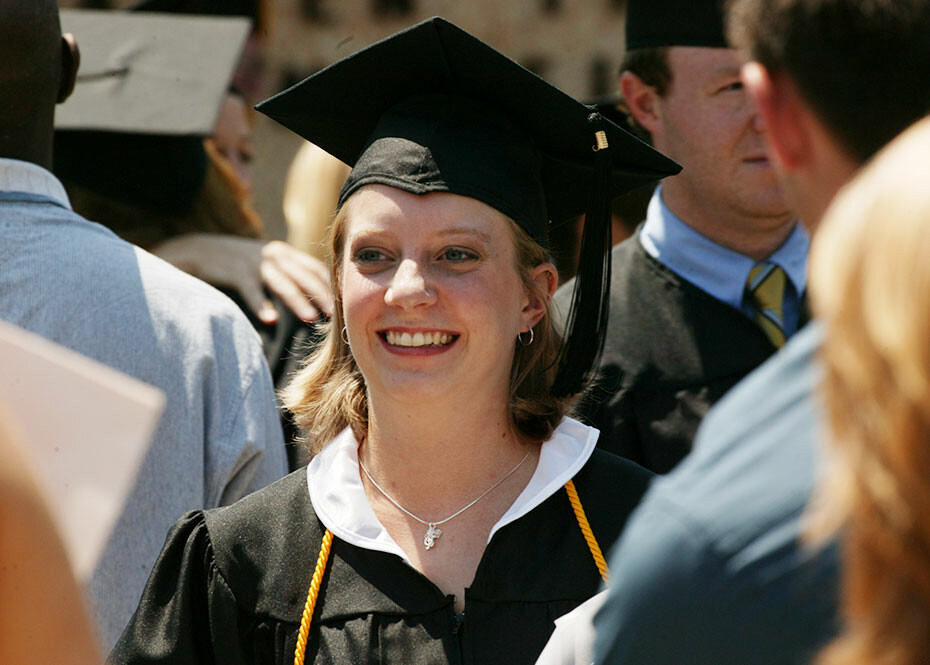 Photo by Conrad LaRosa
Understanding oneself is as important as understanding the world around us, Dr. Earle Wilson told Southern Wesleyan University graduates.
"God formed us out of the Earth, but we are more than that. We are part of a higher existence," he said.
Wilson is a Wesleyan author, professor, college president and is a general superintendent of the South Central Administrative Area of The Wesleyan Church. He is completing his twentieth year in this assignment and holds the highest elective office in the denomination.
"Most of our trouble comes not from thinking too highly of ourselves, but from thinking too cheaply of ourselves," he said. "We have forgotten what it means to be a person."
Wilson urged the students to understand themselves.
"A person who knows who he is will know what to do," he said. "Remember who you are. You are sons and daughters of God."
More than 330 Southern Wesleyan University students received associate's, bachelor's or master's degrees at the university's graduation ceremonies May 8, according to Registrar Rock McCaskill. The average age of the graduates was 36, he said.
The university held two separate graduation ceremonies at Walden Tysinger Gymnasium. The 10:30 a.m. ceremony was for graduating students from the Central and Greenville locations earning associate's, bachelor's, Master of Education or Master of Ministry degrees. The 3 p.m. ceremony was for students from the Charleston, Columbia and North Augusta locations earning associate's and bachelor's degrees, as well as for students from all locations earning Masters of Science or Master of Business Administration degrees.
These ceremonies marked the graduation of Southern Wesleyan University's first group of Master of Business Administration students. Also, Jamar Rashad Eubanks received the university's first bachelor's degree in sports management. And Rupal Ramesh Shah was the university's first Honors Program graduate, majoring in biology and chemistry.