Wilkins named Spartanburg District 2 Teacher of the Year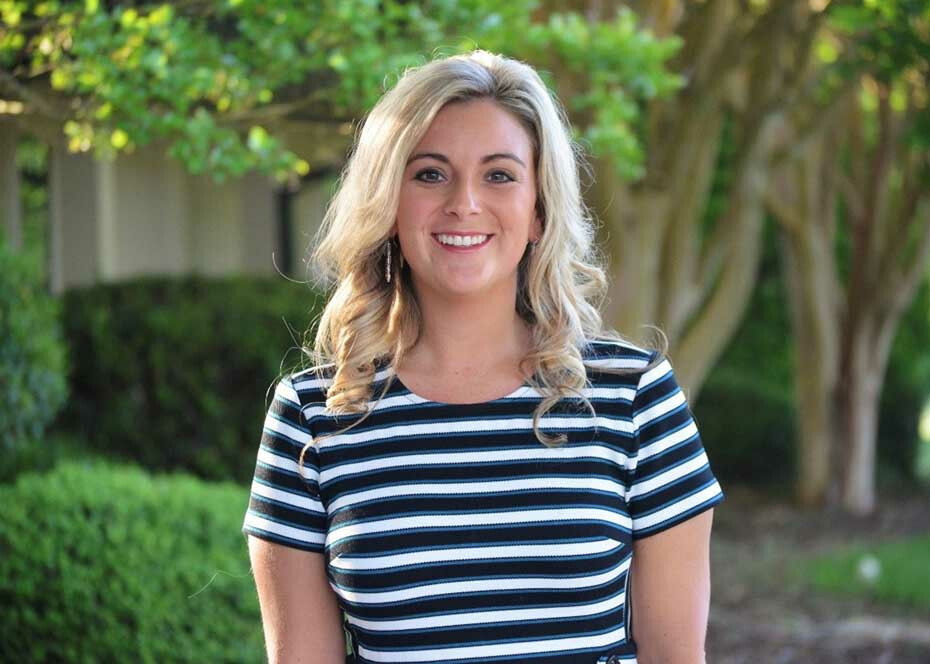 Spartanburg District 2 recently named Emily Wilkins, a special education teacher at Chesnee Elementary School, as their Teacher of the Year.
Wilkins, who earned her master of education in administration and supervision (MEDAS) from Southern Wesleyan University in 2018, said, "Being named Teacher of the Year is truly a dream come true. I have always been the type of person that sets high goals and this is one that I knew I wanted to achieve. This was not only my dream, but also my mom's. I lost her three years ago to cancer, so achieving this goal is not just for me, but for her as well. I hope she is proud of all that I have accomplished thus far. I would not be where I am today if it was not for her unconditional love and continuous support."
Now in her sixth year of teaching, Wilkins says she has always loved school and loves learning new things. Even during her preschool years, she wanted to become a teacher. From her childhood on to graduate school, numerous teachers have impacted her life. She recalls how Nina Harris, her fifth-grade teacher, knew how to make learning fun and how to build lasting relationships with each of her students.
"I knew from the moment that I entered her classroom (and by the way she made me feel) that I wanted to build that same kind of environment and relationship for my future students," she said.
As a special education teacher, Wilkins says the joys outweigh the challenges – especially when one of her students grasps an important concept.
"I teach a lot of the same concepts longer than one may teach in a general education class. One particular unit that I vividly remember was on money. I had been working for weeks with my students on how to count various groups of coins (since this is a life skill) and that moment when one of my students finally understood the concept and was able to count the money independently was one of the best 'aha' moments for me as a teacher. I will never forget seeing that student's face light up knowing that he had learned something new," Wilkins said.
Wilkins enrolled at Southern Wesleyan on the recommendation of teaching colleagues who had enrolled there.
"SWU has been a blessing to me – from the most caring professors (who each helped every step of the way) to the lifelong friends that I met through classes," she said.
Wilkins' advice to those who are planning a teaching career is "Take the time to get to know your students; you will be amazed at the things that you can learn from them. Do not be afraid to ask for help, I am currently on year six and I still learn something new daily. Being a teacher will change your life for the better."
For details about Education degrees, contact Southern Wesleyan University at 877-644-5556 or visit www.swu.edu.
Southern Wesleyan University is a Christ-centered, student-focused learning community devoted to transforming lives by challenging students to be dedicated scholars and servant-leaders who impact the world for Christ. For details about degree programs, go online to swu.edu.
Follow SWU:
https://www.facebook.com/southernwesleyan/
http://www.twitter.com/SWU_edu
http://pinterest.com/swuedu/
http://instagram.com/swu_edu