Winners at the Warrior Open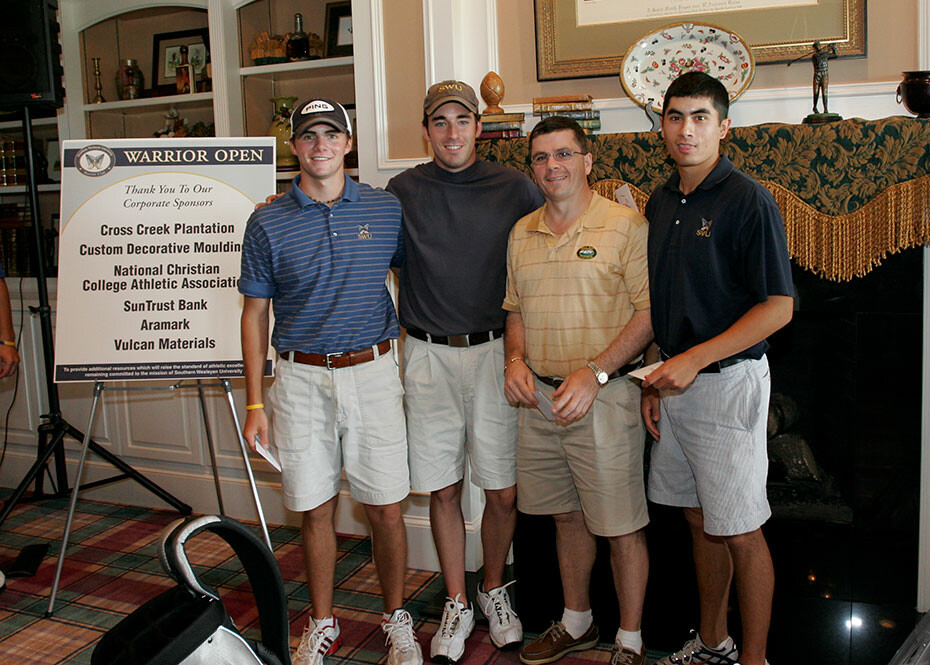 Southern Wesleyan University's Athletic Department and the university's Warrior Club hosted the Warrior Open golf tournament at Cross Creek Plantation in Seneca on May 5, encouraging Warriors and area participants to swing their golf clubs to raise money for the university's student athletes.

The first place team received four $100 gift cards to Dick's Sporting Goods. Corporate sponsors included Custom Design Mouldings, Aramark, Vulcan Materials, Cross Creek Plantation, the NCCAA and SunTrust Bank. The Warrior Open raises funds to support SWU student athletes.