PathwayU is an online platform designed to be a self-paced, easy-to-use guide for self-discovery, exploration and connection with education, career, and employment. Online assessments allow you to identify interests, values, personality and preferences and then build skills and resumes to apply for jobs. Connect to jobs based on your purpose by establishing your fit in a career with real employers.

Clarify your calling and purpose
Develop a career profile through self assessments

Develop a professional resume and cover letter

Prepare for interviews

Develop a network

Research companies and industries
How does PathwayU promote Purpose?
PathwayU helps individuals evaluate their current sense of purpose at work by measuring the degree to which they are searching for a purpose, currently perceive a sense of purpose, and are currently living out a purpose in their careers.
How do I Start Using PathwayU?
Click the "Go to PathwayU" button above and click "Join Now" to get started.
Interests: Understanding your interests will give you clues into the types of careers and jobs you will enjoy in the future. The Interests assessment will help you:
Find out what keeps you motivated and energized



Better understand what activities bring you a sense of meaning and purpose

Identify which careers will like up with the types of activities and tasks you enjoy
Values: Choosing a career that is in line with your core values is more likely to be a positive and lasting career choice. The Values assessment will help you clarify what is important to you in your ideal job.
Personality: Your personality traits describe your patterns of thinking, feeling, and behaving. Understanding them will help you articulate your unique qualities, as well as find a career path that allows you to be you!
Workplace Preferences: Understanding these preferences will help you find an organization that is a great fit and work environment for you to be happy and successful. The Workplace Preferences assessment is designed to help you:
Assess whether current or future employers share your workplace values

Find out your "must

-

haves" when it comes t

o

considering organizations you'd like to work for

Start a conversation about what you're looking for in

an organization
---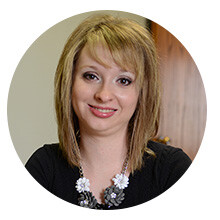 "Information from online tools and assessments helped me establish what skills I needed to be highlighting in my resume and cover letters. The informational interviews helped me find what internships would be best for me and helped me learn more about the places to which I was applying."


Erin Cross, 2017 Graduate, Forensic Science/Chemistry