Career Beam is a comprehensive, 24/7, user-friendly, self-paced program that helps you determine what you want in your career and offers the steps to achieve it.

Clarify your career goals
Develop a career profile through self assessments

Develop a professional resume and cover letter

Prepare for interviews

Develop a network

Research companies and industries
Career Beam helps you tap into the hidden market of jobs and internships by providing access to investigations of over 15 million companies and 20 million industries. It also allows you to identify over 2 million international companies in more than 70 countries. CareerBeam is constantly updating companies' information so you can have the most current knowledge available.
How do I Start Using Career Beam?
Students: Click here to register a new account. Use your SWU email address to register.
Alumni: Click here to register a new account. No SWU email address is necessary.
How Do I Use Career Beam?
Self-evaluation: Take a look at who you are today. CareerBeam's unique career assessment tools factor in your values, temperament, interests and personality to help you develop — and achieve — career goals.
Create professional resumes and cover letters: Whether you are writing a first-time resume or updating a previous one, use CareerBeam for building an accomplishment-based resume and cover letter.
Prepare for interviews and beyond: Review interview questions with tips on answers; view videos of effective responses; or record your own answers for review and feedback.
Networking & social media: New approaches to job search integrate networking and many of today's new technologies to penetrate a much more competitive job marketplace.
Research on millions of companies: Including over 60M organizations in more than 170 countries; containing company overviews, key information and business intelligence. You'll have access to 70M Company contacts, many with biographies and contact information, which is great for connecting with alumni.
Research on hundreds of industries: Access to information such as recent developments, business challenges, trends and opportunities on hundreds of industry segments - get current financial information and insights as well.
Job postings: The most updated job posting databases containing millions of jobs from multiple sources including internships, entry-level, professional and executive jobs. Postings are continuously authenticated to remove outdated postings and you can create alerts and find connections through social media.
---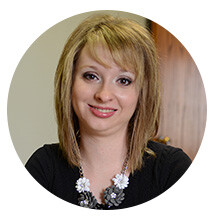 "I found the CareerBeam website and the informational interviews most helpful. I was able to use the CareerBeam website to write multiple cover letters and write my resume. CareerBeam also helped me establish what skills I needed to be highlighting in my resume and cover letters. The informational interviews helped me find what internships would be best for me and helped me learn more about the places to which I was applying."


Erin Cross, 2017 Graduate, Forensic Science/Chemistry