We are eager to help you, whether you are a student needing to plan your career or find an internship or job, a parent with questions about how our office can assist your son or daughter, or an alumnus searching for a job. We offer many programs and services, which are highlighted here. We also are available for personalized one-on-one career advising.

Search and find local internship and job postings
Set up appointments with Career Services staff
View hundreds of short videos for you to learn great career advice
RSVP for Career Services events and job fairs
Gain access to all the resources offered by SWU Career Services in one location
App available from Apple App Store and Google Play
or Learn More
Career Beam
Self-Evaluation: Gives up to 10 assessments that are combined to produce a personalized career profile
Research Employers: Provides you access to research millions of organizations
Interview Prep: Resources for having a great interview
Job Postings: The most updated job posting databases containing millions of jobs
or Learn More
Optimal Resume
View 500+ resume samples that are customized to industry and experience level
Use the Resume builder to easily and quickly create an impressive, professional resume
View 45+ cover letter samples that are customized by experience level
See samples for basic cover letters, thank you notes, letters to ask for a reference, and more!
PDF Guides for More Assistance
---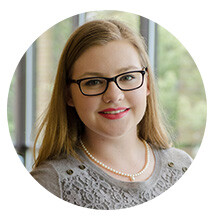 "I found it incredibly helpful that [Career Services] was able to dedicate so much time to me and helping me achieve my personal goals. Without the attention to detail and help developing a wonderfully crafted resume I doubt I would have been able to pursue my dreams at my first choice graduate program."


Mikkaela Bailey, 2017 Graduate, History