New!
Your all-in-one digital recruiting solution to post jobs and internships
Before you can post your opportunities, please register for an employer account on SWU's online recruiting platform Handshake.
View the Handshake Employer Help Center's Jobs section for instructions on
How to Post a Job
How to Edit a Job Posting
How to Renew an Expired Job Posting
For additional support through this process, watch Handshake's Employer Training Posting Jobs and Requesting Interviews
Internships
For many majors at Southern Wesleyan, we have developed curriculum that encompasses hands-on learning experiences through internships. Immersing a student in an organization's culture is one of the most effective learning tools, and is also a very effective recruiting tool for companies. Providing close supervision and clear learning objectives can assist an organization in meeting its goals while providing invaluable experience for our students.
Internship Guide for Employers (pdf)
Career Networking Events
On-Campus Events
Holding an on-campus recruiting event builds your brand at Southern Wesleyan University and allows students to learn more about your opportunities and company culture. Make your request to hold an on-campus recruiting event in Handshake! Types of events include Information Table, Information Session, Workshop, and other relevant options. View the Handshake Employer Help Center's Events & Career Fairs section for instructions on How to Request an Event at a School and more.
Virtual Events
If you would like to host a virtual event, you can do so by submitting a virtual event request through Handshake, providing the link for students to join the event, and then hosting your event through your chosen software. Virtual events are a great way to provide information and connect with students when you're unable to make it to campus. Review Handshake's guide to Hosting Virtual Events for additional instructions.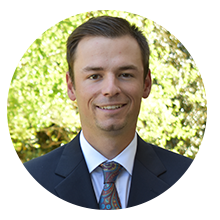 "[The Career Fair] was a huge help because it brought in three different school districts in the state that could be potential employers for me. I even made a connection at the Career Fair and ended up getting my first job interview. After that I accepted a job with Pickens County."


John Garrett, 2018 Graduate, Special Education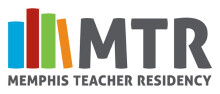 "It was the best career fair I have been to and it's my job to go to them! Well done!!"


Stefani Ross, Recruiter, Memphis Teacher Residency
Previous Employers