Please encourage all students and alumni to register with PathwayU, a comprehensive, 24/7, user-friendly, self-paced program that helps students determine what they want in a career and offers the steps to achieve it. Faculty and staff can register as a student with a free account by your SWU email address. Please contact the Career Services office at 864-644-5149 to discuss options for class assignments or Class Workshops.
How do students start using PathwayU?
Click the "Go to PathwayU" button above and click "Join Now" to get started. Use the PathwayU Workbook to guide students through class assignments.
Interests: Understanding your interests will give you clues into the types of careers and jobs you will enjoy in the future. The Interests assessment will help you:
Find out what keeps you motivated and energized
Better understand what activities bring you a sense of meaning and purpose
Identify which careers will like up with the types of activities and tasks you enjoy
Values: Choosing a career that is in line with your core values is more likely to be a positive and lasting career choice. The Values assessment will help you clarify what is important to you in your ideal job.
Personality: Your personality traits describe your patterns of thinking, feeling, and behaving. Understanding them will help you articulate your unique qualities, as well as find a career path that allows you to be you!
Workplace Preferences: Understanding these preferences will help you find an organization that is a great fit and work environment for you to be happy and successful. The Workplace Preferences assessment is designed to help you:
Assess whether current or future employers share your workplace values
Find out your "must-haves" when it comes to considering organizations you'd like to work for
Start a conversation about what you're looking for in an organization
---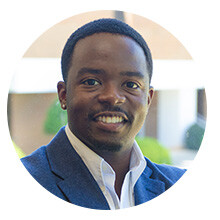 "[The Career Services staff] has been one of most impactful people to me during my four years of undergrad career. There were times I thought I couldn't get my documents together, but they brought comfort and were willing to step in and help me through it."


Shaq Brown, 2017 Graduate, Media Communications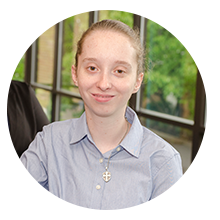 "I received help with my resume, interview skills, and parts of my medical school applications. I found that the interview help was the most beneficial…After a lot of practice interviews and time meeting with Career Services, I was able to improve and refine my interview skills."


Caitlyn Cross, 2018 Graduate, Biology