We are eager to help you, whether you are a student needing to plan your career or find an internship or job, a parent with questions about how our office can assist your student or an alumnus searching for a job. We offer many programs and services, which are highlighted here. We also are available for personalized one-on-one career advising.
New!
Career Services has partnered with Handshake to replace our current SWU Career Link system for personalized job/internship recommendations and to register for career events and services.
Step 1: Activate your Handshake profile HERE. After activation you can login at https://swu.joinhandshake.com/login. Sign up for Handshake with your ".edu" email and complete the activation steps.
Step 2: Upload your resume.
Step 3: Fill out your job preferences.
Step 4: Add experience to your profile.
Step 5: Follow five interesting employers.
Step 6: Pick up your phone...and never miss a message, event, or job by downloading the Handshake app at the App Store or Google Play
PathwayU
Self-Evaluation: Offers insight on your interests, values, and personality that aligns with your purpose.
Research Employers: Gives you a more meaningful life as a result from knowing your best-fit educational and career paths.
Take a lifelong journey: Supports you at any stage of your life whether you are considering going to college, ongoing education or a career change.
Apply to Job Postings: Connects you to jobs based on your purpose by establishing your fit in a career with real employers.
or Learn More
Optimal Resume is NOW SkillsFirst Resume Builder
View 500+ resume samples that are customized to industry and experience level
Use the Resume builder to easily and quickly create an impressive, professional resume
View 45+ cover letter samples that are customized by experience level
See samples for basic cover letters, thank you notes, letters to ask for a reference, and more!
View SkillsFirst Resume Builder
Big Interview
Practice your interviewing skills through the Big Interview website or app
Free, online interview practice for current students and alumni
Send your practice interviews for review and gain immediate feedback through AI technology
Choose from dozens of interview sets and over 20 different industries/majors.
Utilize nearly 40 lessons and learn all the best interviewing techniques to get you on track. Save your practice interviews to review later and get feedback from others
Candid Career
View thousands of informational videos on jobs, industry professionals, and related topics
Sort videos by industry, career title, and academic major in the Explore Careers section
Review topics such as business etiquette, career exploration, reverse interviews, soft skills, and more in the Get Hired section
PDF Guides for More Assistance
---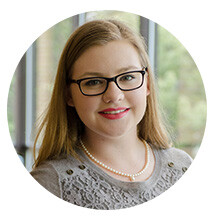 "I found it incredibly helpful that [Career Services] was able to dedicate so much time to me and helping me achieve my personal goals. Without the attention to detail and help developing a wonderfully crafted resume I doubt I would have been able to pursue my dreams at my first choice graduate program."


Mikkaela Bailey, 2017 Graduate, History