North and South Apartments
Used as upperclassman facilities during the school year and summer, the North and South Apartment complexes offer great options for our groups and for individuals to rent. Each apartment has four separate bedrooms and a common area furnished with a couch, kitchenette with refrigerator, stove and island. Each apartment has two bathrooms. Both North and South Apartments are within walking distance to the campus and are used frequently when big events and social gatherings are held on campus.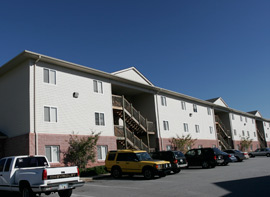 R.C. Mullinax Residence Hall
R.C. Mullinax Hall is another option for groups. It provides suite-style rooms with a shared bath. This four-story residence hall offers great retreat plans for family groups, band camps and other events. A common lobby on the first floor is a great place to congregate. On the basement level, it offers a computer lab and laundry facilities. Mullinax Hall, built in August 2005, is a wonderful addition to our campus facilities.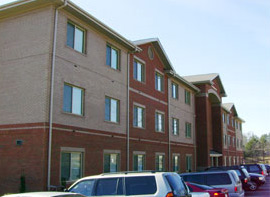 Stuart-Bennett Residence Hall
Since many of our events require accommodations, most of our big events use our functional Stuart-Bennett Residence Hall, a five-story residential building that mainly houses freshmen students during the fall and spring semesters. The first floor includes a lounge with sitting areas, cable television and vending/drink machines.
The first through fifth floors contain 8 - 20 double occupancy rooms with a community bathroom on each hall. Each room is equipped with two single beds, two desks, two dressers, two closets and a sink. Stuart-Bennett can hold a large group (up to 175 people) and can offer a central location for all your guests to stay together.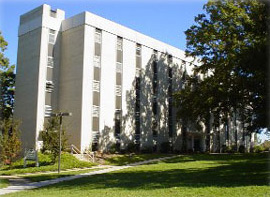 Childs Residence Hall
Childs Residence Hall can be rented out for smaller, more intimate groups. Childs Hall is a three story residence hall with single rooms for all the guests and a community bathroom on each hall. Each room contains two beds, two dressers, two closets, and two desks.
Eagles Rest Bed & Breakfast
Eagles Rest is a peaceful retreat from everyday life that offers the comforts of home with quietness for spiritual reflection or just a getaway from your busy life.