Lessons and Carols
Friday, December 01, 2017, 7:30 PM - 8:30 PM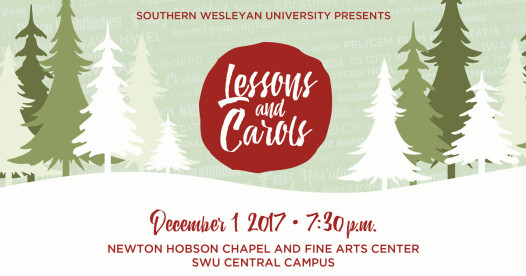 The community and campus celebrate Christ's birth through a program of scripture, readings, and beautiful music from the Concert Choir, Wind Ensemble, and the University Singers.
Note: The Town of Central has their Christmas Parade the same night as SWU's Lessons & Carols. Please avoid downtown Central because it will be blocked off for the parade.
For details, please contact the Division of Fine Arts office at (864) 644-5408 or email .