To purchase a $15 wreath for a veteran grave, click here and select "Wreaths Across America" from the dropdown.
The Pickens Cemetery is a historic cemetery near the city of Easley, South Carolina, whose origins are rooted deep in the earliest history of the Upstate region of the state. Those buried in the cemetery include people from colonial times up to the late twentieth century. Among those interred there are a number of Revolutionary War soldiers, the most notable of which is Captain Robert Pickens, who fought in the South Carolina militia with his well-known cousin, General Andrew Pickens. Other persons of particular interest include veterans from the Civil War and every other military conflict up through the twentieth century, patriarchs and matriarchs of prominent families in the area, and both slaves and slave owners from the eighteenth and nineteenth centuries. Overall, the cemetery serves as a physical record of the growth and development of the surrounding community for more than 300 years while at the same time reflecting the effects of regional and national events on the local area.
Now a new chapter has opened in the cemetery's long and storied history. Southern Wesleyan University has acquired the cemetery and the surrounding property through a generous donation from Rev. Carl Garrison, whose family has lovingly maintained the cemetery for the better part of a century. The faculty and students of Southern Wesleyan have an exciting opportunity. The Pickens Cemetery and the resources connected to it form a treasure-trove of opportunities for substantial hands-on research, writing, speaking, and publishing. The story of the community it represents begs to be written, and it is mainly SWU students who will do the writing. In addition, history majors at SWU can apply to be a student curator of the cemetery, a position which carries leadership responsibilities and a scholarship. Not only will SWU students have the opportunity to write the stories of a historic community and see their names in print, but they will also be able to use these accomplishments to gain admission to prestigious graduate schools or to compete for highly desirable jobs. The Pickens Cemetery will be a highly-valuable asset, not only for Southern Wesleyan University but for our students and the surrounding community as well.
Wreaths Across America
Due to the high number of veterans interred at Pickens Cemetery, we have partnered with Wreaths Across America to lay wreaths on their gravesites in honor of their service to our country in various American conflicts. A wreath-laying ceremony is held annually in December.
If you would like to purchase a fresh-cut, hand-made wreath that will be laid on a veteran's resting place ($15), please click HERE and select "Wreaths Across America" in the dropdown. The second annual Wreaths Across America event was held at Pickens Cemetery on Saturday, December 19, 2020 at 10 AM.
If you plan to attend as a representative of a historical or genealogical society, please notify Caleb Southern, Site Coordinator, at . For more information about Wreaths Across America, a nonprofit 501(c)(3) group, please visit www.wreathsacrossamerica.org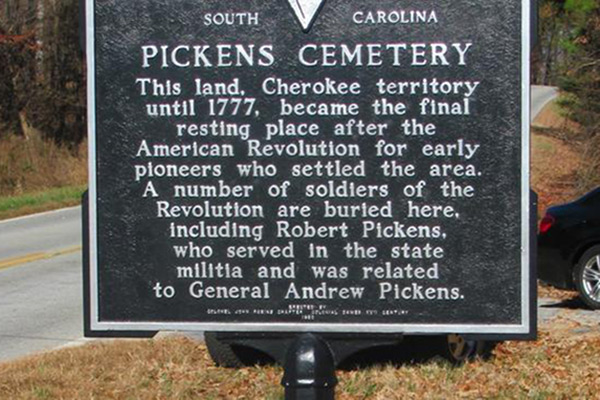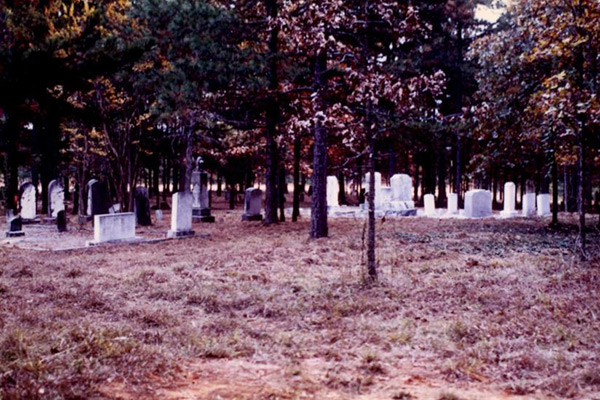 SUMMARY OF PICKENS CEMETERY GRAVES

Total Number of Graves: 272

Number of Unknown Graves: 69 (approximately 25%)

Revolutionary War Veterans: 23 plus probables

War of 1812 Veterans: 3, possibly up to 8

Seminole or Florida War Veterans: 1

War Between the States (Confederate) Veterans: 7

Spanish American War Veterans: 1

World War One Veterans: 1

World War Two Veterans: 3

Enslaved African Americans: 12