Here are just a few profiles of graduates from the Honors Program at Southern Wesleyan University.
Leah Moorefield (Honors Graduate, Class of 2017) was just accepted to the Kentucky College of Osteopathic Medicine. She was a recipient of an SCICU Undergraduate Research Grant and member of the women's soccer team while at SWU.
Andrea Conner (Honors Graduate, Class of 2018) has been accepted into the Chemistry PhD program at Clemson University and awarded a Graduate Research Assistantship. She was a recipient of an SCICU Undergraduate Research Grant and a participant in the TRIO program.
Reagen Welch (Honor Graduate; Class of 2017) is currently enrolled in medical school at Debusk College of Osteopathic Medicine in Harragut, TN. She was a recipient of an SCICU Undergraduate Research Grant and was the 2nd place winner in the Dwight Camper Award from the South Carolina Academy of Science.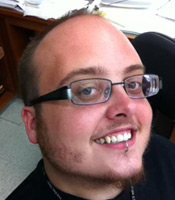 Brian Daniels
Brian is currently a PhD student in Neuroscience at Washington University in St. Louis. Primarily, he does biomedical research seeking to understand interactions between the immune system and the nervous system during West Nile virus infection of the brain and spinal cord. Brian also teaches in undergraduate courses on neuroscience and scientific literacy. His long term goal is to teach at the university level and start his own laboratory studying neuroinfectious diseases.
Tyler McGrady
Tyler is currently pursuing her master's degree in epidemiology at the University Of Kentucky College Of Public Health along with a certificate in global health. As many students are now pursuing both MPH and MD degrees, she hopes to continue to medical school after the completion of her master's program. Public health focuses on preventative techniques, preparing Tyler to be a well-rounded physician in both preventative and treatment practices.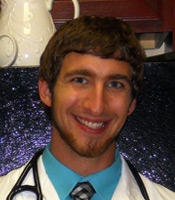 David Fipps
David is currently a medical student in Bradenton, Florida at the Lake Erie College of Osteopathic Medicine (LECOM-Bradenton). He is in the Emergency Medicine Club and the Student Research Association. He is also part of a team that forms the medical staff at many of the half/full marathons of lower Florida. After four years at LECOM Bradenton, David will be a licensed osteopathic physician, and plans to go into a residency to determine his specialty.
Stephanie Sestito
Stephanie is currently serving as a Peace Corps volunteer in northern Namibia. She is teaching English and natural science in a primary school, as well as organizing a girls' club and other community projects. Stephanie is planning to attend medical school when she returns to the states in two years. Her service overseas is helping her gain a firsthand understanding of development work, which, combined with medical school, will allow her to have a fuller understanding of how to serve in the medical field in developing areas.