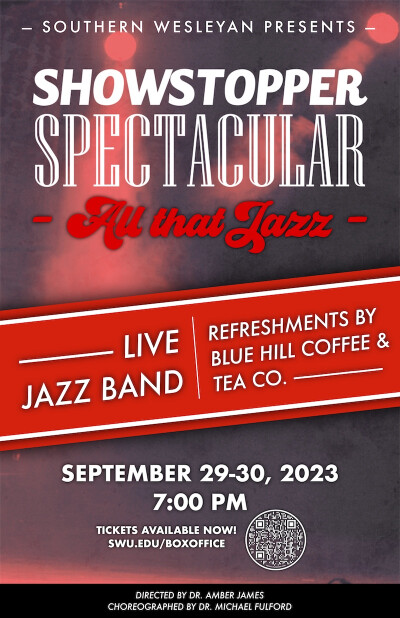 Upcoming Productions:
"Showstopper Spectacular: All That Jazz"
When: Friday and Saturday, September 29 and 30, 2023 at 7:00 p.m.
Where: The Newton Hobson Chapel and Fine Arts Center on the campus of Southern Wesleyan University
---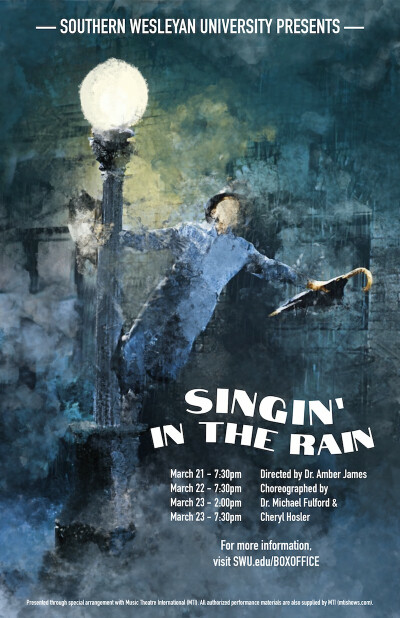 "Singin' in the Rain"
Live shows and musicals for upstate South Carolina
The Division of Fine Arts at SWU is proud to produce annual musicals and stage shows for a variety of audiences in the upstate of South Carolina. Past productions include Broadway favorites such as Beauty and the Beast and The Sound of Music. Student productions take place in the 1,000-seat Newton Hobson Chapel Auditorium.
If you would like to support Student Productions please click the "Donate" button.