In our personal and professional lives, one of the biggest challenges facing each of us is the necessity to develop working relationships with those around us. The high and low ropes courses in SWU's 100 Acre Wood help provide for dynamic experiences for personal, professional and team growth.
The facilitator will start with a tentative program sequence for a group based on goals expressed by the group's leader. As the group goes through the experience, the facilitator will continue to refine that plan. Because the primary benefits of low elements are faith, trust, and teambuilding, debriefing is vitally important. Along the way, we will spend time reflecting on that experience along with learnings that are important for participants individually and for their group. At the end of the experience, the facilitator will lead a deeper debrief toward lessons that participants can apply to lives.
For reservations, contact Dr. Joe Crosby at or 864-644-5292.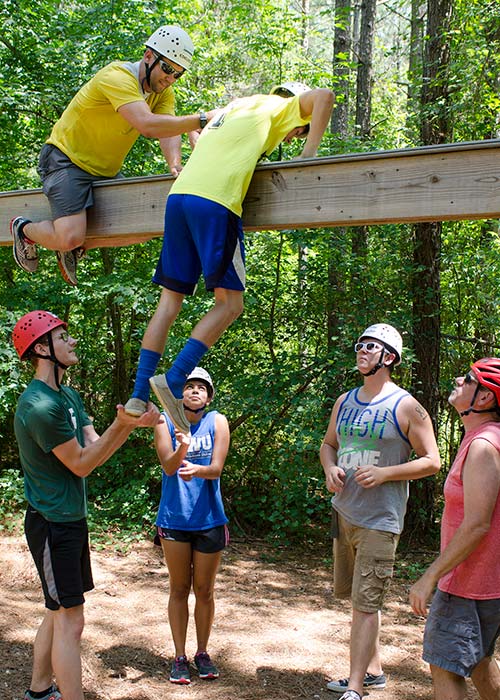 | | | |
| --- | --- | --- |
| Program Pricing | Business & Corporate Groups | Nonprofit Groups |
| Half Day Program (3-4 hours) | $45 | $25 |
| Full Day Program (7-8 hours; meal extra) | $75 | $45 |
Cost is per person. Minimum charge based on a group of 8. Prices subject to change.
SWU groups should inquire about special in-house pricing.