Influencing lives, making an impact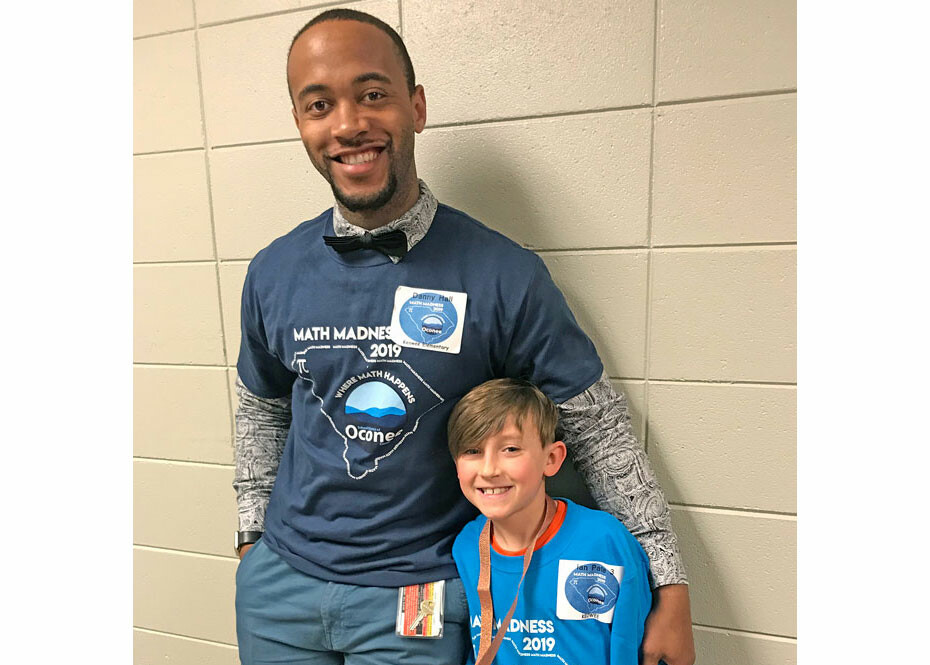 Keowee Elementary School third-grade teacher and Southern Wesleyan University graduate Danny Hall has been interested in education since he was a student in middle school.
"I talked with my keyboarding teacher Mr. Noble, and he showed me how a career like teaching could influence so many lives," Hall said. "If I had to think back about which teacher had the greatest impact on my life, it was my third- grade teacher Mrs. Walker. I realized, that – even now – I can remember how much she did for me. It really changed my life, and I wanted to have the same effect she had."
For Hall, teaching is a source of both joys and challenges.
"I love students, teaching, having fun, and being creative. If I ever start a day and I am not feeling 100 percent, one of those four items will bring me joy."
Hall is gratified when his students grasp a concept he introduces to them, such as multiplication.
"Once we can break down the meaning of multiplication, it is like a light bulb that turns on for students," Hall said. "They magically go from being scared to, 'aha, I know all facts from 0-10.'"
Enrolled in the Call Me MISTER program while at Southern Wesleyan, Hall learned valuable lessons in cooperation, accountability and brotherhood.
Call Me MISTER (Mentors Instructing Students Toward Effective Role Models) is a program aimed at training and placing teachers from a diverse background into the state's lowest-performing elementary schools.
"Being a MISTER created, for me, a limitless friendship with intelligent men within a profession that needs effective role models. There is not a situation that I have or will face, that a "brother" will not be able to help me through," Hall said.
Details about Southern Wesleyan's School of Education and Call me MISTER can be found at swu.edu.
Southern Wesleyan University is a Christ-centered, student-focused learning community devoted to transforming lives by challenging students to be dedicated scholars and servant-leaders who impact the world for Christ. For details about degree programs, go online to swu.edu.
Follow SWU:
https://www.facebook.com/southernwesleyan/
http://www.twitter.com/SWU_edu
http://pinterest.com/swuedu/
http://instagram.com/swu_edu