Piedmont Natural Gas named Presenting Sponsor for 2018 S.C. Region 1 Science Fair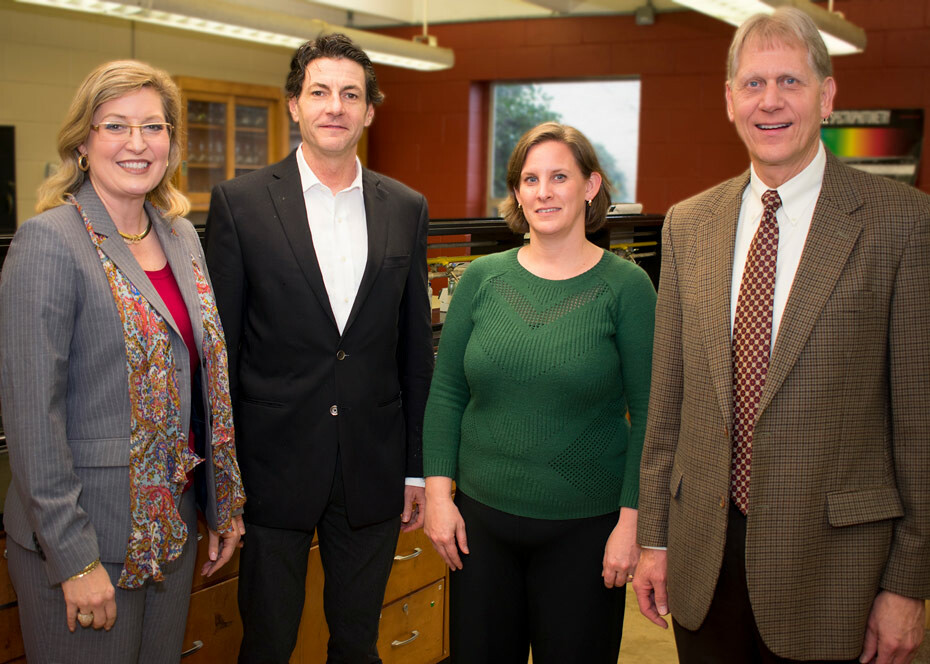 Piedmont Natural Gas, which is committed to furthering excellence in Science, Technology, Engineering and Mathematics (STEM), has joined forces with Southern Wesleyan University as Presenting Sponsor for the 2018 South Carolina Region 1 Science Fair.
Southern Wesleyan prepares to host the science fair for the 11th year, and is grateful to the surrounding business community and their support of the event where Upstate students in grades 3 through 12 benefit through this competitive forum and have opportunities to advance beyond the regional level.
Essential to the success of the Region 1 Science Fair are partnerships within the business community.
Students attending the South Carolina Region 1 Science Fair will receive a certificate of merit from the South Carolina Academy of Science and are eligible to win prizes. According to Staci Johnson, professor of biology at Southern Wesleyan and science fair coordinator, middle and high school division winners may be eligible for advancement to the International Science and Engineering Fair, the Broadcom Masters Science Fair, or the Stockholm Jr. Water Award.
All students in South Carolina Region 1, which includes Abbeville, Anderson, Greenville, Greenwood, Laurens, Oconee and Pickens counties, are invited to participate. The registration deadline is Feb. 16. Student and volunteer registration can be completed online by visiting www.swu.edu/sciencefair.
Many questions may be answered by visiting our website above or by contacting the director, Staci Johnson, at or (864) 644-5256 to learn more about entering student projects, volunteering at the fair, or lending your financial support to the event. For information on becoming a sponsor, contact the Advancement Office (864) 644-5008.
Southern Wesleyan University is a Christ-centered, student-focused, faith-filled community that offers inventive learning experiences. The university endeavors to prepare its students to be dedicated scholars and servant-leaders who impact the world for Christ. At the same time, it's Southern Wesleyan's desire to practice contagious generosity within the surrounding community. For details about degree programs, go online to swu.edu.
Follow SWU:
https://www.facebook.com/southernwesleyan/
http://www.twitter.com/SWU_edu