Southern Wesleyan has launched a new partnership with Giftwise, a provider of high quality legal forms, to offer free will packages for all alumni and friends of SWU, including current faculty, staff, and students. The package includes a Last Will & Testament, a Durable Power of Attorney for finances, and a Health Care Power of Attorney and Living Will. Every adult, regardless of age or resources, needs a set of these documents. Comparable legal form packages retail online for $179 or more.
Giftwise uniquely serves the needs of SWU alumni and friends by tailoring each document through a guided online interview. Using a convenient 24/7 online portal, the interview gathers information about specific beneficiaries, personal representatives, guardians, and offers the option to include charitable bequests. The forms are drafted by attorneys to comply with individual state-specific requirements and, once complete, can be downloaded ready to sign. Sensitive information provided to the Giftwise site, along with the completed documents, remain completely confidential. Click here for answers to Giftwise FAQs (pdf).
Do you need a will or one of two essential power of attorney documents? Or do you need to update your documents? Giftwise is now available!
---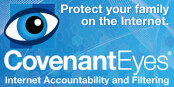 SWU has partnered with the accountability software Covenant Eyes to provide alumni with a monthly $2 discount. Guard yourself and your loved ones from explicit internet content through SafeSearch blocking, analytics, and reporting options. Read more in this pdf, or go to coveyes.com/SWU to get started!
---

The Southern Wesleyan University Alumni Association is pleased to pass along Zumper, a great resource for anyone seeking apartments in this area and nationwide. Whether it's an apartment in a complex with amenities or a house to rent, Zumper offers a comprehensive listing, updated in real-time. Zumper offers customizable searches and can alert you when a place comes up that fits your criteria. Go to zumper.com and get started! Also, view local listings now.
---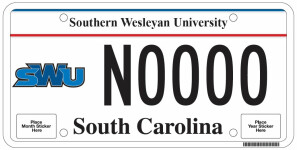 If you already have a SWU license plate for your vehicle, this information is relevant for you and if you don't already have a SWU license plate, now is a great time to do so if you have an interest. SWU receives a donation for each new plate issue or renewal, which supports The Promise Fund! For details, contact the SWU Office of Advancement at (855) 644-5008 or .