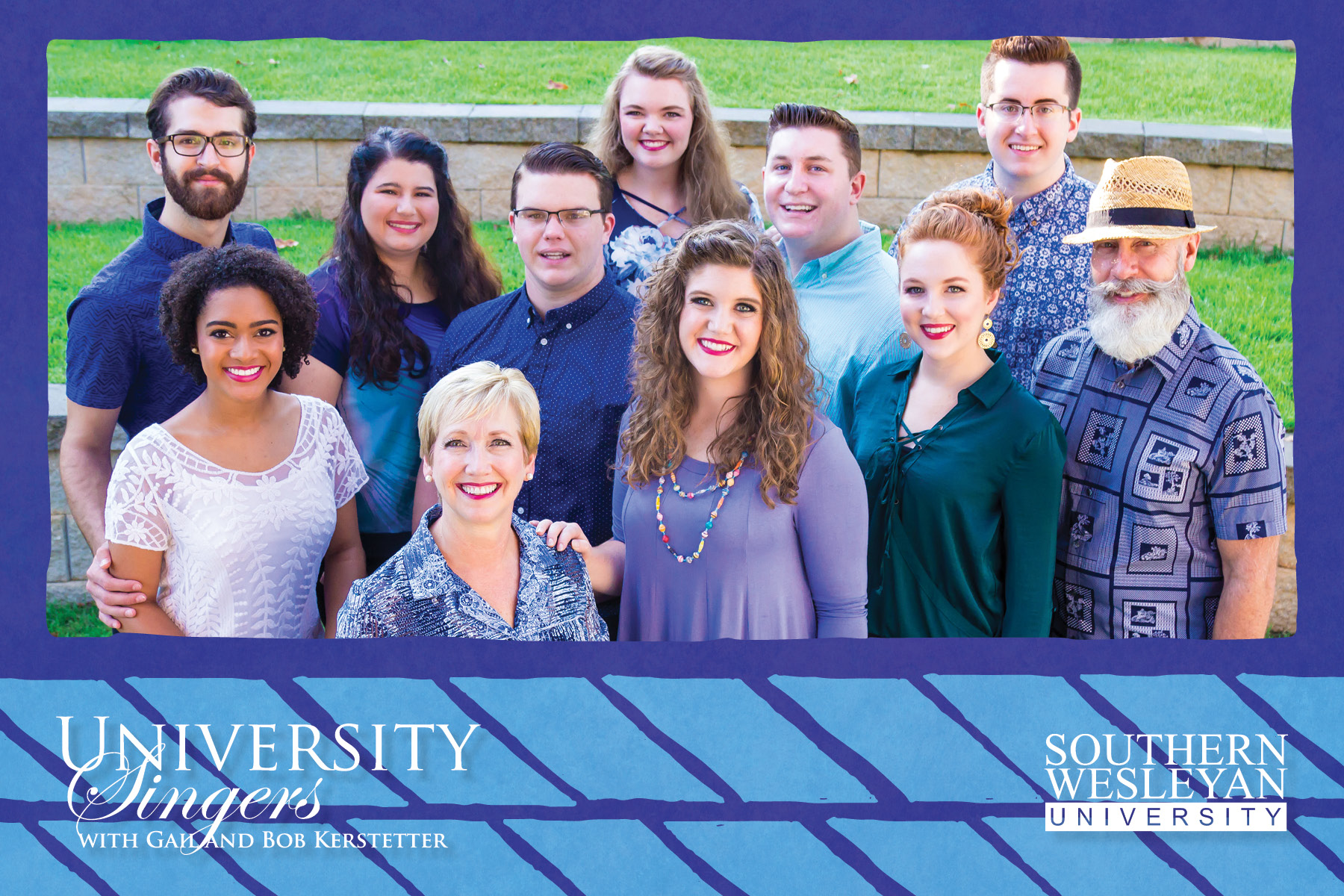 First row: Kierra Douglas, Gail Kerstetter, Caroline Sweatt, Katy Todd, Bob Kerstetter; Second row: Ethan Giles, Anna Marie Nieves, Chandler Morse, Katherine Wiggins, Wesley Henson, Zach Wheeler
University Singers, a mixed ensemble, exalts Christ through a balance of contemporary Christian and traditional gospel music. Led by Gail and Bob Kerstetter, you will see the awesome power of Christ displayed as they share their personal testimonies and sing out the experiences of their hearts!
University Singers travel 10 weekends each semester to various churches and schools. They also sing at many functions on campus and are utilized as a worship team during our weekly chapel services.
Upcoming Events
See more of the University Singers travel schedule
Audio Samples
Holy Holy Holy
My Country Tis Of Thee
Come, Messiah King
Testimony - Colicus Jones