Faith Integration in the Academy: Righteous Non-Compliance and Christian Care as Disruptive Practice
Many are the plans in a person's heart, but it is the Lord's purpose that prevails (Proverbs 19:21)
Exploring the intersection of Christian faith and academic pursuits, creating meaningful faith experiences, engaging learners, and inspiring godly pursuits
The 3rd Annual FIA Conference is a free 1-day virtual experience (Friday, December 2, 2022) featuring hands-on workshops led by knowledgeable and experienced faculty.
---
Plenary Speaker - Dr. Gary Sehorn
Associate Professor of Education
George Fox University – Newburg, Oregon
Presentation Title - Righteous Non-Compliance: A Necessary Vocational Practice for Christians in Education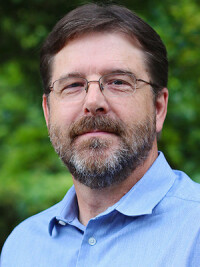 ---
Registration is free and now open. We welcome academics and higher education staff interested in faith integration. We also encourage student participation in the conference.
For questions or comments, please contact Dr. Tyler Watts at