Registration form
$25/person Includes
Continental Breakfast and Lunch

November 6, 2021 from 12:00 pm – 2:00 pm. Each donor will be receiving a $20 eGift Card! Sign up electronically by clicking the link below.

November 6 – appointments start at 10:00 A.M. with the St. Francis Mobile Mammography Bus. 2D and 3D. Call 864-675-4875 to book your appointment. Tell the scheduler you want to be scheduled for the mobile at SWU. Download the flyer and information by clicking the link below.
Payment Type
PAY BY CHECK – mail to:
Southern Wesleyan University
Women's Leadership Conference
PO Box 1020
Central, SC 29630
PAY BY CREDIT CARD:
Call the SWU Business office at 864-644-5017 to pay by phone between the hours of 8:00 am – 4:30 pm Monday thru Friday.
Questions? Call 864-644-5137 or email .
---
Yuri Cordero - Keynote Speaker
Vibrant Christian testimony. Breast cancer survivor. Executive Producer for the #1 News Magazine Program in Spanish TV. 3X National Emmy Nominated manager with over 20 years experience in broadcast journalism. Highly energetic with a talent for planning and execution of news stories at a National and International level. Proven track record for meeting deadlines, strong organizational, administrative, communication, technical, logistics, problem solving, and time management skills.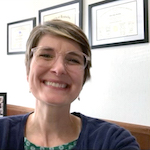 Dr. Lisa Harding - Medical Updates
Lisa Harding returned to South Carolina in 2004 after training at the University of KY College of Medicine. I've practiced at Foothills Internal Medicine since my return. I am a board-certified internist who believes health and wellness are dependent on all aspects of life and spirituality. My amazing pastor husband, three children, and our pets are the joy of my life. I enjoy hiking, biking, reading, and traveling.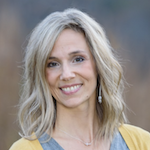 Essie Cade - Self Care
Essie Cade is the owner of 2theCore, inc. She received her degree in Athletic Training in 2000 from Asbury University in Wilmore, Kentucky. After marrying her best friend from college, Ben, she decided to pursue a career where she could work around starting a family but still utilize her knowledge about how the body works to heal itself. She wanted to learn a trade that would combine her degree and work experiences and started training to become a licensed massage therapist in 2001 at the Lexington Healing Arts Academy. She is also a certified Pilates instructor, ISFTA personal trainer, and rehab fitness specialist.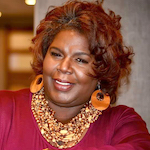 Treca DeShields, MSW - Mental Health
Treca DeShields is currently the Individual Placement Support/Supportive Employment Demonstration Team Lead for the Anderson, Oconee, Pickens South Carolina Department of Mental Health. Other roles at Mental health school based therapist and team member of crisis response for Townville Shooting and Child care Director/owner.
Treca is also a Minister, Songstress, Entrepreneur/Motivational Speaker, Business Consultant, Certified Grant Writer, Therapeutic Support Specialist, IPS Practitioners, and holds a Master Of Social Work degree.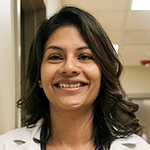 Dr. Manju Lakra - General Health
Dr. Manju Lakra graduated from Lady Harding Medical College. She completed Family Medicine residency at Spartanburg Regional hospital in 2014 and has been working with Foothills Community Healthcare Inc. since July 2014. She is ABFM certified and a member of AAFP. Practice full aspect of Family Medicine with a focus on prevention. She is also an adjunct faculty at College of Nursing, Clemson University.
---

Visit https://www.safeharborsc.org/ for more information. Learn more about Safe Harbor and how you can help support their mission. Individuals and families impacted by domestic violence have inherently been exposed to traumatic events in their lives. Safe Harbor is committed to providing programs and services that are designed with an understanding of the impact of trauma on individuals and families, as well as a recognition of a survivor's resiliency and ability to heal.

We provide help and inspire hope to those affected by breast cancer through early detection, education, and support services. Visit https://www.nationalbreastcancer.org/ for more information.