Located near the main entrance to Southern Wesleyan's campus, the SWU Military Monument celebrates faith and freedom, integral beliefs upon which our institution is built. With generous donations from alumni and friends, the dream of honoring our alumni, employees, families, donors, and friends who unselfishly gave a part or all of their lives in military service is now a reality.
---
Honor Someone with a Plaque
Alumni, faculty, and staff can secure a bronze plaque with the name of family members that have served or are currently serving in our armed forces. With a gift of $250, the personalized marker will have a permanent place of honor for future generations to view and remember these brave men and women.
Please consider this beautiful way of celebrating military service while space is still available. Just over 400 plaques will fill the monument. For more information on how to purchase one of the limited bronze plaques contact the Office of Alumni and Advancement at Southern Wesleyan University at 864-644-5006.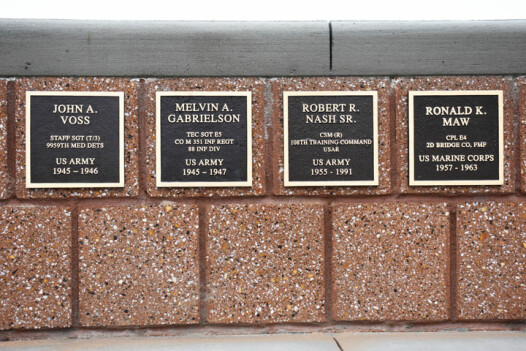 ---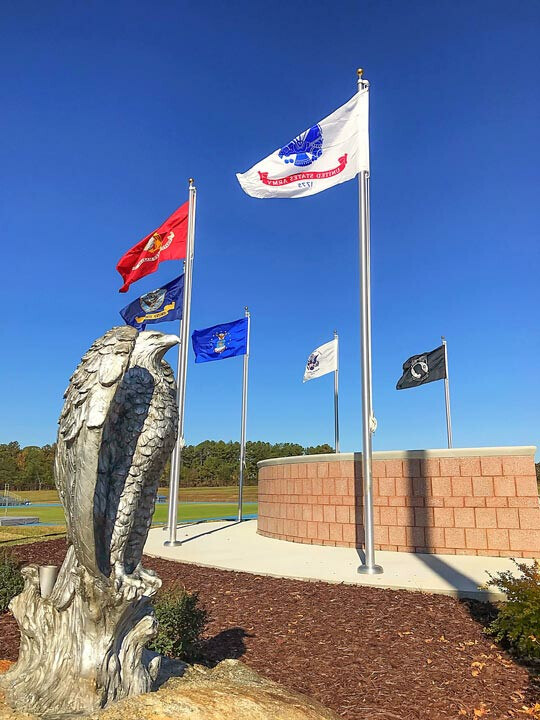 SWU leads the way in Wesleyan higher education in finding opportunities to recognize those who have served or are continuing to serve in the military. Not only with the campus monument, but during each graduation, veterans are recognized with a red, white and blue tassel. This colorful symbol, easily recognizable to all in attendance, openly displays our gratitude for the sacrifices they have made or continue to make.
Dr. Bob Nash, a class of 1961 graduate and a Command Sgt. Major, Retired, has played an active role in helping SWU become known as a military-friendly institution. Dr. Nash provided a leading gift to move this idea from a dream to reality. The SWU Military Monument is an added value to the more than 300-acre campus located in Central, S.C.