What is a credit score and how does it affect me?
Your credit score is a number that represents the risk a lender takes when you borrow money. The most widely used credit score is a FICO score, which is a well-known measure created by the Fair Isaac Corporation, and used by credit agencies to indicate a borrower's risk. When a consumer applies for credit – whether for a credit card, an auto loan, or a mortgage – lenders want to know what risk they'd take by loaning money.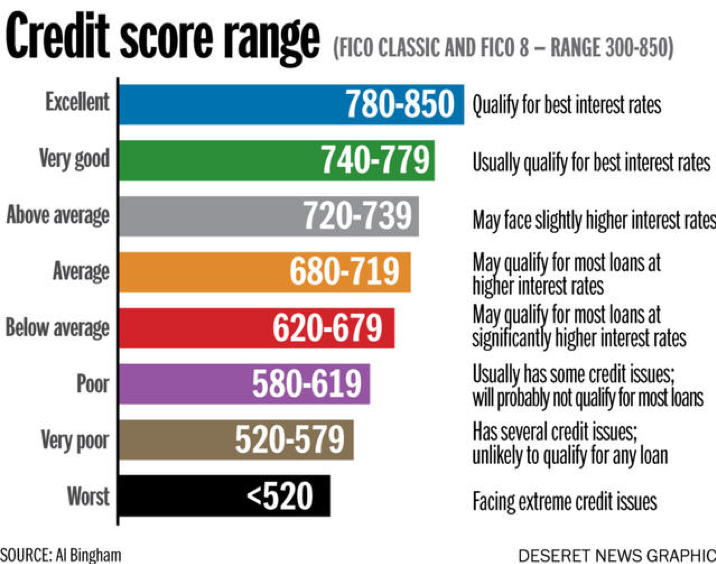 Components of a credit score (how the FICO score is calculated)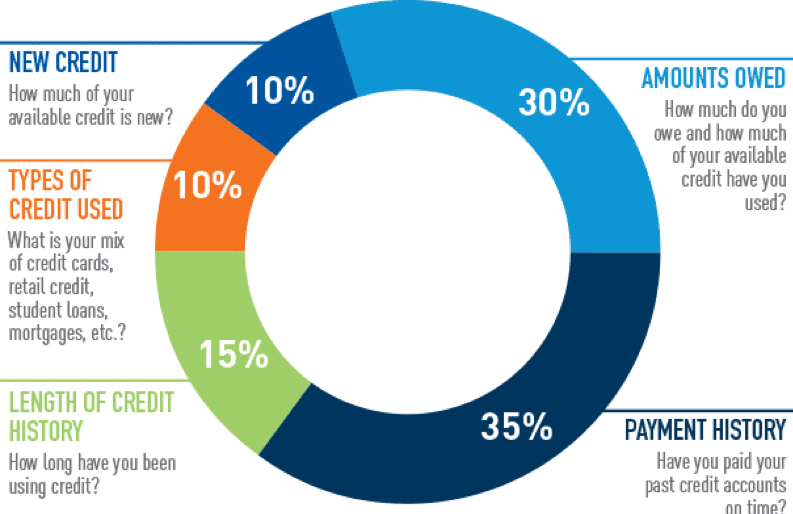 Find out your credit score FREE
You may access a FREE credit report in detail once a year through Annual Credit Report.com. A detailed credit report will show month by month payment status, every lender you've borrowed from, and their contact information. Get your free report that will include the major agencies, Equifax and TransUnion at www.annualcreditreport.com
Did you know that when you apply for credit your score is affected by a "hard inquiry" that can lower your score a few points each time? Want to monitor your credit a little closer? You can check your credit score, at any time, without affecting your score using Credit Karma. Using Credit Karma will also allow you to receive alerts when an account is opened in your name….and the best part is it's FREE. You can access it online or download the app on any smart device. Try it at www.creditkarma.com
How to establish credit
Use secured credit cards. A secured credit card is just like a regular credit or unsecured credit card, you are required to put down a security deposit to provide assurance to the creditor that you will repay your debt. Your credit limit is often the amount of your security deposit.
Use store credit cards. Make sure you are aware of the interest rate and try to pay off the balance each month.
Use gasoline credit cards.
Place utilities in your name.
How to maintain a good credit score
Pay your bills on time.
Keep your credit card balance(s) low or at zero.
Manage your debt.
Check your report regularly. Report any suspicious activity immediately.
Only apply for credit when you need it. If you close a credit card account, your credit score will decrease. Likewise, if you have too many open accounts, lenders view it as potential debt and may not grant you a loan.
Contact your lender if you fall behind on your payments.